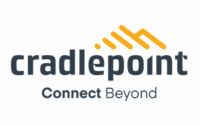 Cradlepoint has published findings from its The State of Connectivity survey in cooperation with Censuswide.According to the report, Canadian businesses have faced significant impacts from connectivity issues; 73 per cent of Canadian organizations reported at least one hour of downtime per week, and half of Canadian businesses faced higher operational costs as a result of connectivity issues in the last 12 months. One third of Canadian businesses noted loss of earnings and loss of potential business. 
Businesses indicated that improved connectivity would better prepare them for future shocks with 92 per cent of Canadian respondents agreeing that good connectivity would make their company more resilient to unexpected changes (e.g. economic, political, global pandemic). This highlights how connectivity is paramount to business resilience, as well as how key decision makers are considering it a high priority for the modern enterprise. Three-quarters (74%) of Canadian organizations have made changes in the last six months to ensure their business will not be significantly affected by a major, prolonged network outage.
Adequate connectivity isn't just crucial for organization resilience but also for addressing access inequalities across industries. The State of Connectivity survey found that more than 88 per cent of Canadian organizations think improving free connectivity will address the digital divide and eliminate disparities between poorer and richer students.Of those surveyed, 82 per cent of respondents agree that poor connectivity is holding students back from developing the skills required for the modern economy. In addition to this, 76 per cent of respondents agree that rural areas are currently being negatively impacted by lack of connectivity when it comes to medical innovation.
Sustainability initiatives have been impacted with six out of 10 Canadian organizations saying poor connectivity held back their sustainability projects in the last 12 months. More than 40 per cent of Canadian respondents agreed that 5G will ensure greater environmental sustainability through improved energy efficiency and real-time control of consumption (domestic, business and smart city), improve bandwidth (40%), and improve security (40%).
"This report highlights the impact connectivity has on businesses across Canada," said Jason Falovo, vice president and general manager, Canada at Cradlepoint. "Having reliable connectivity enables organizations – including healthcare, manufacturing, first responders and government – to not only ensure they can manage requirements on a day-to-day basis, but to also be prepared for the unexpected. Additionally, it supports sustainability goals and, perhaps most importantly, helps to remove barriers and eliminate a digital divide. The need for investment and focus on expanding connectivity is crucial to ensure the success of Canadians."
Additional findings:
Sustainability is an important topic that is becoming a higher priority for many Canadian executives and business decision makers.

Two-thirds (66%) of Canadian organizations believe cellular connectivity is a more sustainable alternative compared to fibre
Three-quarters (76%) of Canadian organizations are considering using IoT devices to make their office more energy efficient

This jumped to 100 per cent for first responders and public transportation respondents

85 per cent of Canadians agree the current energy crisis has increased the need for smart buildings


Connectivity for rural areas and key industries lagging.

Three-quarters (73%) of Canadians believe the Canadian government is doing enough to ensure connectivity is extended to rural areas across the country
Among them, 41 per cent believe the government is moving at an acceptable pace, and 32 per cent believe they are not
Canadians believe greater investment should be made for faster internet (41%) and for faster roll-out of 5G/advanced wireless networks (39%) in rural communities
Canadians believe the following sectors will benefit most from improved connectivity: Emergency services – 21 per cent; Healthcare – 18 per cent; Retail/Quick Food Services – 16 per cent
Source: Cradlepoint