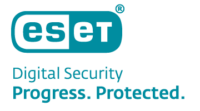 In honour of this year's International Women's Day theme, ESET a globally recognized digital security company, is proud to announce the winners of ESET North America's Eighth Annual Women in Cybersecurity Scholarship.
Angelina Xu and Angel Yin- Hua Hsu from the United States and Jane Zeng and Zafina Mahmood from Canada have each been selected as the winners of the scholarship for their academic excellence and commitment to the field of cybersecurity, which they beautifully articulated in their entry essays.
Designed to help address the underrepresentation of women in the cybersecurity field, the annual Women in Cybersecurity Scholarship provides $10,000 scholarships to two women in the United States and $5,000 scholarships to two women in Canada majoring in a STEM field of study.
Celeste Blodgett, Vice President of Human Resources at ESET, could not be prouder of the outcome of this year's annual scholarship, "We have seen a 40% increase in application submissions in the US, with Canadian entries up by about 250% from years prior," she said. "It is utterly striking and exciting to see the significant increase in the number of young women pursuing careers in cybersecurity, sciences, engineering, and coding at young ages. We are honored to support these four young women on their academic journeys and bring them one step closer to achieving their goals."
Learn more about the winners of the 2023 ESET Women in Cybersecurity Scholarship below:
Jane Zeng of Vaughan, Ontario – Jane is in her final year of high school and plans to attend the University of Waterloo's Honours Software Engineering program in September 2023 to pursue a Bachelor of Engineering and Mathematics. During high school, Jane served as a front-end developer and full stack engineering intern, a programmer on a FIRST Robotics team, and a developer for her school's student information app. She is also president of the school's STEM BEYOND club, which is dedicated to exploring real-world STEM applications and sharing extracurricular opportunities for all students, especially minority groups. Jane is well versed in React and JavaScript and passionate about protecting internet and social media users against online predators.
"I want to pursue a career in software engineering because it will provide me with the tools to create safer platforms and protect people's dignity online. ESET's Women in Cybersecurity scholarship will now help me do this, as well as make every effort to support other women pursuing similar careers in STEM," said Jane. "Along with pursuing my career goals, I am passionate about sharing my story and experiences to inspire and motivate women in STEM."
Zafina Mahmood of Vaughan, Ontario – Zafina has been accepted to attend the University of Toronto to study engineering. She is part of the International Baccalaureate Program, and this past year was awarded the Principal Honor's Roll and the Computer Science award. Furthermore, she placed in the top 25% in PicoCTF, a cybersecurity competition organized by Carnegie Mellon University. As a leader of the computer science club, she took the initiative to coordinate training sessions for computing contests that helped her lead and evaluate Maple Hackathon. In addition, Zafina set up a workshop where women students had the opportunity to meet with computer scientists and get inspired by their work. She excels in programming in Java and Python and uses JavaScript, HTML, and CSS in her work. Zafina looks forward to creating a safe space for women in STEM during her career.
"From my personal experiences, I understand what it feels like to be forgotten by the technology I use daily. ESET's advocacy towards an equitable space in technology for women to combat these issues, aligns with my own passion for promoting inclusivity within STEM," said Zafina. "With the support of ESET, I hope to fund my education for a degree in computer engineering to earn the qualifications which will allow me to succeed."
Angelina Xu, Massachusetts Institute of Technology – Angelina is currently in her second year at MIT and holds a 5.0 average. As a member of her high school Biology Club, Science National Honor Society, and Ridge Research Club, Angelina has advocated for more opportunities in science and research for her peers by talking to senior staff members about eliminating registration fees for STEM competitions. This advocacy work resulted in reduced financial barriers to STEM education during COVID-19. After her freshman year at MIT, Angelina held a summer internship at the Waksman Institute of Microbiology where she was able to successfully publish four novel DNA sequences to the international NCBI database. In the future, Angelina hopes to develop algorithms that can identify and quarantine malicious software before it can cause any damage to a network or system.
"A major challenge facing the cybersecurity industry is the shortage of skilled professionals. As a woman in STEM, I am aware of the obstacles that I may face in the field," said Angelina. "However, I am determined to overcome these challenges and become a leader in the industry. I believe the most successful teams are diverse in their perspectives, experiences, and backgrounds. Committed to encouraging and supporting other women to pursue careers in STEM, I hope to become a leader and mentor."
Angel Yin- Hua Hsu, Harvard University – Angel was inspired to follow a career in cybersecurity when her grandmother, who worked all her life and saved every penny to raise five children under harsh living conditions, lost her life savings in a widespread cybersecurity attack, targeting the retirement accounts of senior citizens. As the daughter from a low-income, working-class family pursuing a degree in computational sciences at Berkeley at the time, she was deeply angered by this incident. Since then, Angel has continued to focus on the cybersecurity path at Harvard. Now, a 4.0 graduate student at Harvard University, Angel is supporting underprivileged students in achieving higher education through CashCourse, a social impact program, which earned her the Merrill Lynch Global Recognition Award. In 2017, Angel also founded MindMatters, a platform matching disadvantaged STEM students with educational and professional opportunities. MindMatters has since launched a technology-focused branch, offering courses in cybersecurity and information sciences, statistics, and mathematics free of charge to 2,300+ low-income students.
"Upon graduation from my master's in cybersecurity, I hope to leverage my knowledge of information security sharpened at Harvard to develop pipeline programs to support women interested in cybersecurity who are currently in school, recent graduates, or mid-career transition by setting up mentor-mentee matching platforms, connecting women who are interested in cybersecurity careers to female cybersecurity professionals to share knowledge and provide guidance in obtaining professional opportunities," said Angel.
With the Annual Women in Cybersecurity Scholarship, ESET aims to help address the underrepresentation of women working in cybersecurity. It is ESET's strong belief that if true gender equity is to be achieved, it is essential for society to provide economic opportunity in spaces where women are underrepresented.
"I look forward to witnessing how this momentum, marked by positive change, will continue to lead to the advancement of women in STEM," says Blodgett.
Learn more about the Women in Cybersecurity Scholarship here.