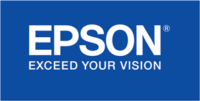 Epson unveiled even more aggressive incentives for new channel partners joining its CapturePro Partner Program. With the help of its CapturePro partners, which doubled in growth over the past 12 months, Epson has been recognized as one of the fastest growing document scanner brands in North America by IDC.
Epson's CapturePro Partner Program has continued to drive growth in new markets and create additional revenue streams for its partners. The program features expanded discounts and incentives, including upfront margins, deal registration discounts and sales SPIFFs. The enhanced partner offer delivers up to a 10 percent credit memo with tiered goals starting at as low as $5K in scanner sales in the first six months.
Fahim Hayat co-founder of Hayats, LLC, says they were searching for a channel partner that would deliver reliable, cost-effective document management solutions, address customer needs and provide extensive resource. "The CapturePro Partner Program is exemplary of Epson's dedication to its partners, making it easier for us to be successful and profitable while providing our customers with the best solutions and support."
Here are some highlights:
· Upfront Margin: Channel partners who register a deal through our CapturePro Program receive an upfront discount as rich as 25 percent
· Deal Registration Program: Partners receive an additional 10 percent discount for registering a 10+ unit deal
· Sales SPIFFs: As an additional bonus, partners can receive up to a $200 sales SPIFF per unit
· Volume Incentive Rebates and Marketing Development Funds: Tiered VIRs and customized MDFs are available for both new and existing partners
· Eval/Demo Program: CapturePro partners and end users can take advantage of a 30-day free trial to test any of the Epson commercial scanners free of charge, including shipping both ways
Their goal with the CapturePro program is to make Epson one of the most profitable partner programs for resellers in the industry. Their revised tiered VIR goals for new partners underscore. Epson says that the CapturePro program is both profitable and advantageous for their partners.
For more information about the Epson CapturePro Partner Program, visit: https://epson.com/epson-partners-program