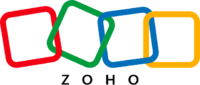 Zoho Corporation is solidifying its commitment to the Canadian market with the opening of two new data centres in Montreal and Toronto offering Canadian customers the benefit of localized data storage and processing.
"The new data centres and their operations carry all the required certifications, which assures our customers that their data is securely stored only within Canadian boundaries," said Chandrashekar LSP, Managing Director of Zoho Canada.
"Given the significance of privacy regulations and performance requirements, many Canadian organizations are placing an increased emphasis on data sovereignty, data residency and enhanced security," added Chandrashekar. "This emphasis is especially applicable for large enterprises, including those in government, banking and financial service sectors."
A Localized Solution for Canada's Growing Market
The new data centres will help build on Zoho's momentum in Canada. This momentum includes a five-year Compound Annual Growth Rate of 36% for mid-sized enterprises and an overall Canadian customer base increase of 24%, with Zoho Workplace customers growing 32% over the same period.
Globally, Zoho surpassed 100 million users in August, thanks to the continued support of Canadian customers, as well as the dedicated effort of the company's partner network.
The new Canadian data centres represent Zoho's 13th and 14th globally and underscore the company's commitment to user privacy and security, as well as its efforts to serve customers locally.
"As Canadian organizations progress with regards to their cloud maturity, they are leaning towards SaaS workloads to modernize existing processes and in many cases to introduce new functionalities into the organization," said Megha Kumar, Research Vice President, Software & Cloud Services, IDC.
"At the same time, organizations are also under pressure to operate secure environments while complying with data residency requirements (depending on the industry) and privacy mandates," added Kumar. "These requirements have Canadian organizations leaning towards cloud vendors that have in-country datacenter investments as well as the right tools and processes in place to ensure compliance with local, national, and international regulations.
Zoho Privacy Pledge
Zoho respects user privacy and does not have an ad-revenue model in any part of its business, including its free products. More than 100 million users around the world, across hundreds of thousands of companies, rely on Zoho every day to run their businesses, including Zoho itself. For more information, please visit: https://www.zoho.com/privacy-commitment.html
Source Zoho