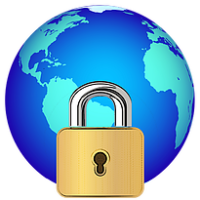 Leonovus Inc., a developer of ultra-secure enterprise-grade distributed storage technologies, is pleased to announce that it has a signed a product development agreement with DLT Labs (dltlabs.io) to accelerate the engineering of the blockchain components of the Leonovus software-defined storage solution.
DLT Labs is a global leader in implementing permissioned and non-permissioned blockchain solutions for enterprises. The company's leading group of architects, using proprietary DNC Cluster Framework and Parent & Child Smart Contract Architecture, design and deploy distributed enterprise applications with high scalability, security and throughput. With the world's premier team of distributed application designers and integrators, DLT Labs has extensive enterprise experience and expertise with all distributed ledger/blockchain technologies including Enterprise Ethereum, IBM's Fabric, R3's Corda, JP Morgan's Quorum, and other leading enterprise platforms.
"DLT Labs is delighted to partner with the exceptional technology team at Leonovus in its exciting blockchain development initiative." said Loudon Owen, Chairman & CEO of DLT Labs.
"As one of the most experienced teams of blockchain architects and designers in the world, DLT Labs firmly believes that Leonovus is continuing to demonstrate market leadership by embracing the enormous advantages of a blockchain-centric enterprise solution," said Owen.
"DLT Labs will help Leonovus accelerate our introduction to the market of the world's most secure, enterprise grade, Software Defined Storage ("SDS") solution. Our unique use of blockchain technology builds on the obfuscation, encryption, deconstruction, and geo-distribution of the data in the current Leonovus 3.0 architecture. Onsite customer implementations of our blockchain enable SDS solution should begin by the end of 2017," said Michael Gaffney, Chairman and CEO.
"We believe that with the addition of the blockchain to our core technology Leonovus will have the leading ultra-secure SDS solution for the enterprise market," said Gaffney