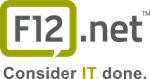 F12.net, Inc. announced the acquisition of OnDeck Systems Inc., a trusted IT service provider located on Vancouver Island.
The addition of OnDeck advances F12's reach into the British Columbia market, accelerating F12's growth and improving its ability to deliver services to businesses across Canada.
"With the fast pace of the IT industry and a growing demand for nation-wide services, F12's acquisition of OnDeck aligns with our strategy to supply the province of British Columbia with all-inclusive IT service programs that propel organizations forward," said Alex Webb, CEO of F12.net.
Under the F12 brand, OnDeck will continue to deliver tailored services while leveraging F12's service offerings, vendor partnerships, and data centre capabilities.
"Becoming part of the F12 team and sharing the goal of continually improving customer service, brings excitement to our team.  We will be better and stronger together, and ultimately, that benefits the organizations we serve," stated Naomi Carmichael, Director of Operations at OnDeck.
OnDeck has been serving the Vancouver Island region for more than 24 years and brings a talented team to F12 enthusiastic about expanding IT options across Vancouver Island. Naomi and Steve Carmichael, the owners of OnDeck, are joining F12 in two key business roles, Naomi as the Regional Manager for Vancouver Island, and Steve as Regional IT Manager. Additionally, both F12 and OnDeck are long-time members of Ingram Micro's Trust X Alliance, specifically the Wild West Chapter, where industry leaders meet and share business strategies and best practices.