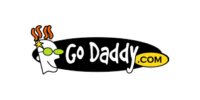 Just in time for Small Business Month, GoDaddy – the world's largest cloud platform dedicated to small, independent ventures announced the second iteration of its Life Fulfilling Ventures Contest that encourages Canadian entrepreneurs and small business owners to chase their dreams and build life-changing businesses.
GoDaddy wants to help Canadian small businesses develop a dynamic online presence. The Life Fulfilling Ventures contest was launched last year to help inspire Canadians to build their small businesses and put their passion projects online. This year, just in time for Canada Small Business Month, the lucky winner of the contest will receive $2,500 in seed money and a $250 credit for GoDaddy services that will allow them to grow their business online and further pursue their passions.
"GoDaddy's mission is to support local small business owners and entrepreneurs pursue life fulfilling ventures," said Jill Schoolenberg, Vice President of GoDaddy Canada. "For the second year in a row, we're thrilled to partner with Canadian entrepreneurs to share success stories of building a business online, encouraging Canadians to pursue their passions and enter the Life Fulfilling Venture Contest."
To enter, Canadians can submit a 100 – 250 word nomination describing why they deserve the prize and what they would use it for. Enter at www.lifefulfillingventures.ca*
As part of the program, GoDaddy Canada is teaming up with Canadian entrepreneurs and small business owners across the country to share their experience of how they have pursued their own life fulfilling ventures and what it takes to be successful.
GoDaddy is pleased to introduce customers Marc Saltzman (Canadian tech expert and entrepreneur), Kathryn Davies (owner of Magnolia Quilting Studios in BC) and Jason King and Stephane Fortin (owners of Veloz Courier based in Ottawa) as this year's life fulfilling ventures advocates.** These individuals will offer tips and advice on how they have used online tools to help further their business objectives while pursuing their passions. They are examples of the drive to pursue life fulfilling ventures every day.