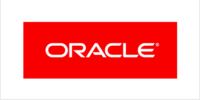 Oracle Chairman of the Board and CTO Larry Ellison unveiled his vision for the world's first autonomous database cloud. Powered by Oracle Database 18c, the next generation of the industry-leading database, Oracle Autonomous Database Cloud uses ground-breaking machine learning to enable automation that eliminates human labor, human error and manual tuning, to enable unprecedented availability, high performance and security at a much lower cost.
"This is the most important thing we've done in a long, long time," said Ellison. "The automation does everything. We can guarantee availability of 99.995 percent, less than 30 minutes of planned or unplanned downtime."
The Oracle Autonomous Database Cloud eliminates the human labor associated with tuning, patching, updating and maintaining the database and includes the following capabilities:
Self-Driving: Provides continuous adaptive performance tuning based on machine learning. Automatically upgrades and patches itself while running. Automatically applies security updates while running to protect against cyberattacks.
Self-Scaling: Instantly resizes compute and storage without downtime. Cost savings are multiplied because Oracle Autonomous Database Cloud consumes less compute and storage than Amazon, with lower manual administration costs.
Self-Repairing: Provides automated protection from downtime. SLA guarantees 99.995 percent reliability and availability, which reduces costly planned and unplanned downtime to less than 30-minutes per year.
The Oracle Autonomous Database Cloud handles many different workload styles, including transactions, mixed workloads, data warehouses, graph analytics, departmental applications, document stores and IoT. The first Autonomous Database Cloud offering, for data warehouse workloads, is planned to be available in calendar year 2017.
Oracle Autonomous Data Warehouse Cloud
Oracle Autonomous Data Warehouse Cloud is a next-generation cloud service built on the self-driving Oracle Autonomous Database technology using machine learning to deliver unprecedented performance, reliability and ease of deployment for data warehouses. As an autonomous cloud service, it eliminates error-prone manual management tasks and frees up DBA resources, which can now be applied to implementing more strategic business projects.
"Every organization is trying to leverage the overwhelming amount of data generated in our digital economy," said Carl Olofson, research vice president, IDC. "With a history of established leadership in the database software market segment, it is no surprise that Oracle is pioneering a next-generation data management platform. Oracle Autonomous Data Warehouse Cloud is designed to deliver industry-leading database technology performance with unmatched flexibility, enterprise scale and simplicity. The intent is to ensure that businesses get more value from their data and modernize how data is managed."
Highlights of the Oracle Autonomous Data Warehouse Cloud include:
Simplicity: Unlike traditional cloud services with complex, manual configurations that require a database expert to specify data distribution keys and sort keys, build indexes, reorganize data or adjust compression, Oracle Autonomous Data Warehouse Cloud is a simple "load and go" service. Users specify tables, load data and then run their workloads in a matter of seconds—no manual tuning is needed.
Industry-Leading Performance: Unlike traditional cloud services, which use generic compute shapes for database cloud services, Oracle Autonomous Data Warehouse Cloud is built on the high-performance Oracle Exadata platform. Performance is further enhanced by fully-integrated machine learning algorithms which drive automatic caching, adaptive indexing and advanced compression.
Instant Elasticity: Oracle Autonomous Data Warehouse Cloud allocates new data warehouses of any size in seconds and scales compute and storage resources independently of one another with no downtime. Elasticity enables customers to pay for exactly the resources that the database workloads require as they grow and shrink.