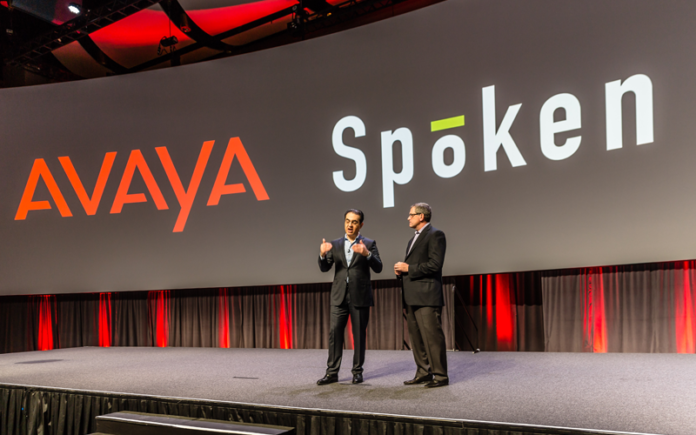 Avaya Holdings Corp. announced that it has closed its acquisition of Spoken Communications ("Spoken"), a leading innovator in Contact Center as a Service solutions and customer experience management applications built on conversational artificial intelligence. The Spoken platform accelerates Avaya's growth in cloud-based solutions and provides a reliable and highly scalable cloud platform for customers of all sizes. Customers around the world can confidently move to the benefits of cloud at their pace and in the way that best meets their needs, building upon the robust functionality of their existing solutions.
Continuing to invest in innovation for the future, Spoken brings a transformative platform with many built-in features that today require third-party tools. This greatly simplified model will make it easier for customers and partners to do business with Avaya. With over 170 patents and patent applications, Spoken's intellectual property will supercharge Avaya's move into Big Data, Machine Learning and AI, as well.
Spoken's cloud-native, multitenant architecture is already fully integrated with Avaya customer experience technologies, providing a robust cloud architecture for Avaya's omnichannel offerings. And because Avaya and Spoken have been working in a co-development partnership for more than a year, several flexible cloud solutions are market-ready today. Customers will also benefit from Spoken's specialized agent quality software applications and services, and Spoken's IntelligentWire contact center automation solutions. IntelligentWire uses AI and deep learning technologies on live voice conversations to reduce after-call work, drive more intelligent responses and gain deeper insight into customer sentiment and experience.