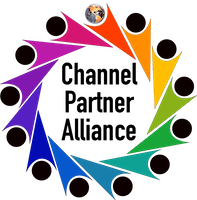 No doubt you have heard about various types of channel partner groups. Distributors have them. Buying groups have them. However, there is a new game-changing channel group that was developed for a unique purpose.
The Channel Partner Alliance (CPA) group is focused on helping its partners to improve their best business practices and build sustainable recurring revenue. These are the two most important things that any channel partner can do to truly future-proof their business.
Unlike distributor groups whose primary goal is to keep its members buying from them or typical buying groups whose business is all about getting a piece of their member's revenue forever, the CPA group is about empowerment of its members to leverage best business practices to build a sustainable recurring revenue! We do not care what vendor or product members sell or where they buy from!
The best business practice development is delivered in a unique "MasterMind" format. Members work in smaller peer groups to collaborate with professional coaches to solve their problems while supporting and learning from each other. Beneath this Mastermind program members can access several resources to improve their business such as Assessments to benchmark their business practices and skills; Tools that they can use to streamline their business; And, the best Coaches on demand.
Of course, like all groups, CPA suppliers will also offer better discounts and special perks to CPA members. We will always go to bat to get members the best deals. For example, we have a deal with COPA for a huge discount exclusive for their members on all sorts of business expenses. We have SherWeb who will offer members great deals and support on Microsoft stuff. We have an e-procurement tool that every member can check price and availability as well as place and track orders with all major distributors, in real-time. We also have a marketing automation platform that members can leverage to prospect for sales 365 days a year and keep their customer data private!
We will never stop adding more benefits to the group, but always with one huge difference! 100% of any discounts that we negotiate for our members, will be passed on to the members!
There will be zero kick-backs to us and zero games like increasing cost prices to reflect bigger rebate. Part of our mission is to ensure you build sustainable revenue and that requires maximizing your profit margins!
While we will make product recommendations to consider, there is no obligation whatsoever. Members will have access to a growing mix of the best vendors that will deliver incredible value and solve their customers problems.
Not everyone can become a CPA member. Every member must want to build a business on best business practices and work within their peer-group to achieve success. As members see the value and benefits, each may choose to move up to the next level. Higher levels simply means that members get more business building practical education. Higher membership levels accelerate the progress.
Another big difference is that there is ZERO membership fees to get you into the Standard Membership Level for the first year. This will give more than enough time to evaluate the membership benefits and decide if it right for you.
Leaves one big question… Who pays for all this?
Well, it is very simple. Vendors and Distributors can also join as a CPA supplier partner to offer members better deals and redirect some MDF to subsidize membership fees. As we generate more MDF from more vendors for each member, the member can automatically upgrade, at no cost. For VARs, MSPs or ITSPs who simply want the business building benefits without becoming CPA members, they can simply pay the monthly fees directly and we will NOT collect MDF for them. This may be ideal for channel partners who would like to maintain membership in other groups. That said, once you experience the Channel Parter Alliance, you may never want to leave.
Explore if becoming a CPA member is right for you and your business at www.channelpartneralliance.com
Watch these quick videos to learn what CPA is all about;