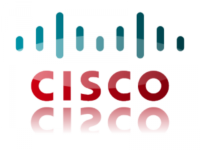 Live Earth IoT Visualization Platform is now a Solution Partner in the Cisco Solution Partner Program. Leveraging the strengths of Cisco Kinetic, Live Earth visualizes data within Cisco systems, providing real-time alerts and historical context to improve operational responsiveness. Combined with Cisco Kinetic, Live Earth's analytics and alerts engine builds upon Cisco's data ecosystem, driving insights that enable proactive management for Smart City, Energy and Logistics operations.
Cisco Kinetic unlocks the value of Internet of Things (IoT) data by
-Extracting data from all the your IoT network things,
-Computing data on edge and fog nodes in your distributed network, and
-Moving data securely to where it needs to go.
Live Earth's solution provides actionable knowledge through automated rules and data filtering:
-Integrate and synchronize all information from available sources: IoE, sensors, systems and devices alongside weather, traffic, news and social media alerts.
-Filter out the noise of false alarms or inconsequential incidents.
-Review, choose the best action, and notify responders.
-Respond quickly.
Together, Cisco Kinetic and Live Earth drive operational efficiency and help customers grow revenue faster. Learn more at:  http://www.liveearth.com.