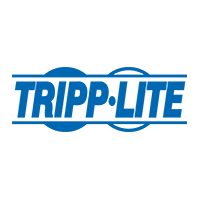 Tripp Lite, a world-leading manufacturer of power and connectivity solutions for data center environments, has launched their New and Improved EmPower Partner Program with a rewards component, creating opportunities for the company's channel partners to earn points and accumulate rewards.
With a theme of "Be Your Own Superhero", the EmPower Partner Rewards Program encourages resellers to use their superpower: selling Tripp Lite. A redesigned online partner portal makes it easy to register sales and qualify for points redeemable for virtual cash cards.
The program will include special promotions and extra incentives to sell more Tripp Lite. Resellers can also earn points for activities such as registering bid opportunities through Tripp Lite's current bid registration program, PriceLock.
"EmPower Partner Rewards adds a tool to help our resellers be successful and be a superhero within their organization. The more they sell, the more they can earn," said Bryn Morgan, Tripp Lite's Senior Vice President, International Business. "The program empowers them with a wide range of innovative solutions to serve their customers, including backup power, power management, cooling, storage, security and connectivity – all backed by Tripp Lite's reputation for reliability."
To register for or learn more about the Tripp Lite EmPower Partner Program, please click here
Note:  The EmPower Partner Program is open to all resellers in Canada.