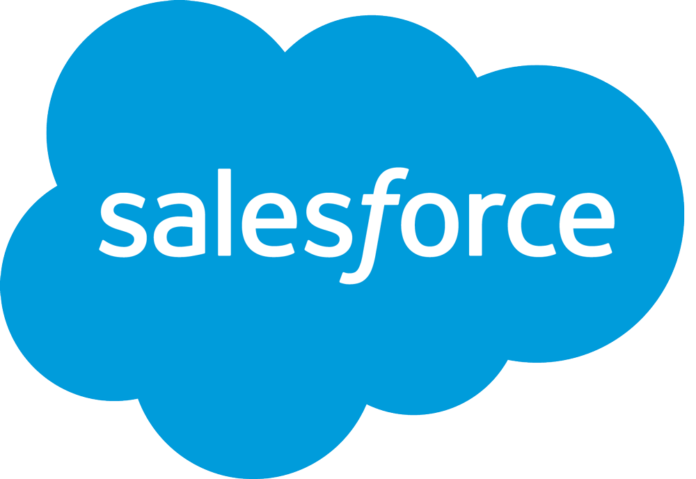 Salesforce to use Google Cloud Platform for international infrastructure expansion
Companies to bring together Salesforce's #1 CRM platform with G Suite, Google's transformative productivity and team collaboration services, to enable customers to be more productive and work smarter
Google is offering eligible Salesforce customers company-wide G Suite licenses at no ad
Salesforce and Google, both cloud-native industry leaders, announced a new strategic partnership to enable smarter, more collaborative experiences for customers.
As part of the agreement, Salesforce has named Google Cloud as a preferred public cloud provider to support the company's rapidly growing global customer base. Salesforce plans to use Google Cloud Platform for its core services as part of the company's international infrastructure expansion.
In addition, the companies will offer new integrations that connect Salesforce, the world's #1 CRM platform, with G Suite, Google's transformative productivity and team collaboration services, enabling customers to surface powerful customer intelligence seamlessly between Salesforce Lightning and Quip and Gmail, Hangouts Meet, Google Calendar, Drive, Docs and Sheets. To enable Salesforce's more than 150,000 customers to quickly and easily realize the productivity gains made possible by bringing together these solutions, eligible Salesforce customers that are new to Google's growing productivity and collaboration services will be able to use G Suite at no charge for up to one year.
The companies will also deeply integrate Salesforce with Google Analytics, seamlessly connecting sales, marketing and advertising data across Salesforce Sales Cloud, Salesforce Marketing Cloud and Google Analytics 360, for the first time. Customers will be able to gain new consumer insights so they can deliver the most relevant experience at the right moment—whether that's talking to a sales person, opening an email, visiting a website, clicking an ad, or searching on Google.
In addition, as part of the agreement, Google will continue to use Salesforce as its preferred CRM provider to engage with its cloud customers in new and meaningful ways, while Salesforce will continue to use G Suite as its preferred email and productivity partner.
As part of the global strategic partnership, the companies will initially deliver the following new integrations:
● Connect Salesforce with G Suite: Customers will be able to surface powerful customer intelligence seamlessly between G Suite, which is already being used by more than 3.5 million businesses globally, and Salesforce Lightning and Quip, which are redefining CRM for the Fortune 500.
○ Salesforce Lightning for Gmail: Salesforce Lightning and Gmail will deeply integrate, enabling users to surface relevant Salesforce CRM data in Gmail as well as customer interactions from Gmail directly within Salesforce. High priority emails will be identified and next actions will be suggested based on content within emails, allowing users to service and sell to customers faster than ever before.
○ Salesforce Lightning for Google Sheets: Salesforce Lightning integrations with Google Sheets will allow users to embed Sheets within Salesforce. In addition, with a single click, users will be able to easily push data from Salesforce Records or Reports to a new Google Sheet. This data will be updated bi-directionally automatically, ensuring everyone has access to the most recent information.
○ Quip Live Apps for Google Drive and Google Calendar: With the new Quip Live Apps for Google Drive and Google Calendar, teams will be able to embed any list of Drive files, including Google Docs, Slides and Sheets, or their Google Calendar inside Quip, enabling users to access information in a more collaborative, open cloud environment. This new combination of Quip and G Suite will create a modern alternative to legacy intranet content services.
○ Salesforce for Hangouts Meet: Users will be able to surface relevant customer and account details, service case history and more from Salesforce CRM directly within the Hangouts Meet interface so reps have the insights needed to drive a deal forward or solve a customer service request.
● Connect the world's #1 sales and marketing solutions from Salesforce with the Google Analytics 360 Suite. The combined power of Google Analytics 360, Salesforce Sales Cloud and Marketing Cloud will deliver the insights marketers need to drive smarter engagement—from awareness all the way through to conversion and retention.
○ Salesforce Marketing Cloud and Google Analytics 360: For the first time, a marketer can create customized audiences in Analytics 360 and easily push them to Marketing Cloud for activation in direct marketing channels such as email and mobile. In addition, Analytics 360 data will be available directly within Marketing Cloud, delivering marketers one holistic dashboard of consumer engagement data.
○ Salesforce Sales Cloud and Google Analytics 360: By integrating Sales Cloud data into Analytics 360, marketers will gain new visibility into the sales cycle, enabling them to create richer audience segments and deliver smarter ad optimization. With this deep integration, advertisers can convert prospects into customers and find more new customers by leveraging Google's ad platforms.