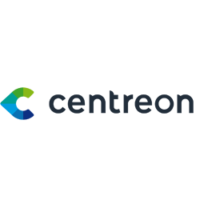 Centreon Software Systems announced a technology alliance with global network and application performance monitoring, Accedian. Accedian SkyLIGHT PVX is now fully integrated with Centreon EMS for end-to-end IT monitoring to facilitate improved digital user experience across dynamic hybrid, multi-cloud and physical networks. Enterprise ITOps can now rely on business-aware IT performance that also accounts for end users' application performance needs. The integrated solution preempts risks from service degradation and improves resolution times for optimal service delivery of business-critical user applications.
Marc-Antoine Hostier from Centron said that they recognize that multi-cloud computing workloads are expanding, and digital multimedia users are becoming the norm. As a result, ITOps are paying more attention to end users' quality of experience. By interconnecting views with Accedian's SkyLIGHT PVX, Centreon is raising the bar and setting new best-in-class standards to meet the evolving IT monitoring needs of today's enterprise customer.
Enterprises in need of best-in-class performance monitoring solutions to cover growing infrastructure complexities and rising user expectations, the integration of the Accedian SkyLIGHT PVX with Centreon's EMS infrastructure monitoring platform will offer a simplified solution to optimize service delivery. By providing ITOps with links to valuable back-end context, the integration will deliver telling insights into how issues in the infrastructure and application layers impact actual, real-time user experience.
SkyLIGHT PVX delivers unified network and application performance monitoring down to the transaction level, with best-in-class resolution and velocity. Through the technology alliance with Centreon EMS, ITOps are now able to:
-instantly retrieve key end user experience metrics, e.g. network latency, application response time or transaction performance, mapped to infrastructure availability and performance indicators in real time on a user-friendly dashboard;
-implement business application service maps, aggregating end user performance metrics with infrastructure metrics to produce a correlated picture with intuitive drill-down capabilities to identify root causes; and
-generate end user experience-aware reports about SLA compliance, MTBF, MTTR, and critical business operation metrics, which can further feed SkyLIGHT™ PVX's business analytics for faster and smarter remediation.