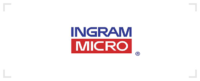 Ingram Micro Inc. announced it has acquired The Phoenix Group, a leading U.S.-based specialty distributor of point-of-sale (POS) technology for the U.S. and Canadian electronic payments market, including, independent sales organizations (ISOs) focused on payment processing, banks and processors/acquirers.
This acquisition brings together The Phoenix Group's electronic payments expertise, extensive payment key library and value-added POS deployment services with Ingram Micro's global scale and unparalleled technological capabilities, including a broad range of professional services and partner enablement resources. Ingram Micro also gains The Phoenix Group's network of well-established business relationships, a team of highly skilled sales professionals, authorized repair facility capabilities for VeriFone, Ingenico, MagTek, RDM, PAX and TechTrex, and immediate access to new customers and sales channels, including into Canada.
"This acquisition increases our capabilities and market share in the fast-growing, high-value electronic payments space," said Jeff Yelton, vice president and general manager, Advanced Solutions, Ingram Micro. "The Phoenix Group has earned all major network, PCI and P2PE certifications, which opens up new opportunities for Ingram Micro's customers to grow their businesses in the POS market. The Phoenix Group's capabilities also provide our partners with immediate access to the payment processing keys necessary for electronic payments, a capability unmatched in the channel; the ability to maintain and upgrade those devices; and access to next-level POS technology. We are excited to welcome The Phoenix Group associates to the Ingram Micro family."
"Combining our assets and expertise with a global industry leader like Ingram Micro allows us to deliver greater value to our customers and partners to help accelerate their business success in an industry that continues to grow in scope and demand," said Scott Rutledge, former CEO of The Phoenix Group, who will remain with the company to help further accelerate growth. "Additionally, this combination provides significant benefits to our customers who can now access Ingram Micro's end-to-end solutions portfolio, including lifecycle services, cloud-based offerings and a world-class supply chain."
The Phoenix Group's management team and associates will operate as an integrated division of Ingram Micro.