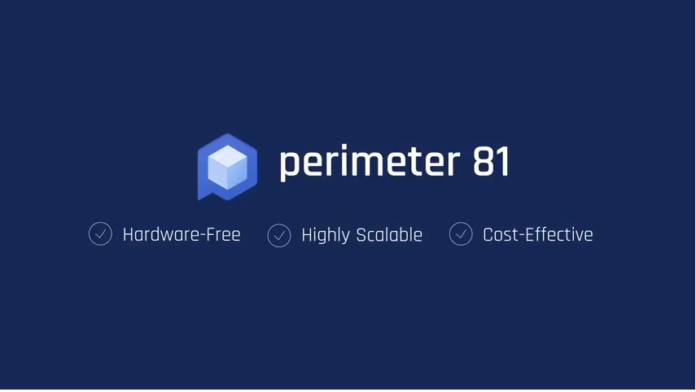 Security vendor Perimeter 81 is coming to the North American market with an untapped market opportunity for the channel.
The Israel-based Perimeter 81 has developed a cloud enabled virtual private network (VPN) protection solution that deploys just like DropBox. The Perimeter 81 platform is delivered to the marketplace in an as-a-service fashion and provides always-on access to corporate Intranets and data for users working remotely.
Ori Ainy, Perimeter 81's channel development manager, said the market demand for this type of solution is high and can be a new source of recurring revenue for managed services providers (MSP) and other solution providers.
"This product fits into any MSPs' solutions portfolio because its SaaS, its cloud-based and it has a management portal. This gives MSPs a consolidated view of all its customers and with the monthly fees it will fit very well into their business," he said.
Perimeter 81 has developed a channel program for this market opportunity in the U.S. and Canada.
The Perimeter 81 program does have a focus on MSPs, but is open to any type of solution provider.
The program includes competitive discounts for MSPs to make margin on the Perimeter 81 solution, while still providing good end users pricing. The program will have access to a provisioning portal as well as around-the-clock partner support.
Key to the channel strategy for Perimeter 81 is a partner portal that will feature marketing and sales resources, co-branded marketing materials, and a deal registration area.
New business leads will be developed through on-going channel marketing campaigns that will be passed onto partners.
Ainy added that as a special bonus Perimeter 81 will be including a Customer Relationship Management (CRM) tool free of charge to MSP partners.
Another aspect of the Perimeter 81 channel program will be active sales support with demos and on-site training. These demo accounts will be offered as a credit for the first deal an MSP brings to the company.
"We have a strong marketing arm and we are willing to do co-branded marketing, deal registration, videos, webinars, and provide market development funds for planned activities," he said.
The overall message Ainy wants to pass to the channel is that Perimeter 81 is building up its channel partner business with an extensive program that can position MSPs as a front-line technology player in the software-defined perimeter market trend.