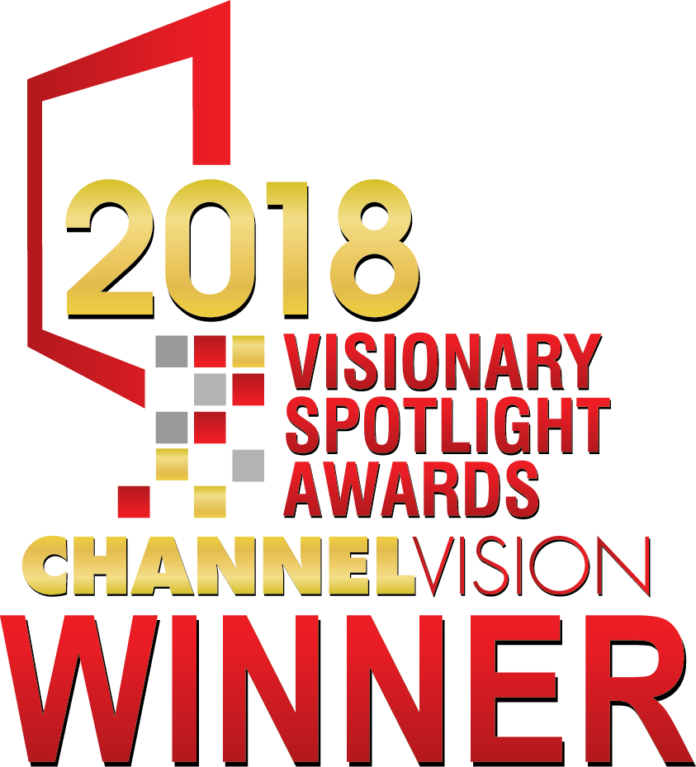 LANtelligence, Inc., a Master Solutions Provider, was named by Beka Business Media and ChannelVision Magazine as a 2018 Visionary Spotlight Award Winner in the Channel Program of the Year category.
ChannelVision Magazine's annual Visionary Spotlight Awards showcase companies that exemplify novelty in the communication industry through creativity, future-thinking execution, and the creation of opportunities for channel partners. The evaluation criteria on which LANtelligence was judged include overall innovation, potential benefits and future impact on the channel space.
"We are once again honored to showcase so many top innovators and industry visionaries in the channel and communications space," said Berge Kaprelian, president of Beka Business Media. "The caliber of the 2018 nominations exceeded all expectations. This just highlights the rapid acceleration of meaningful, cutting-edge deployments and product/service design and engineering across our industry today. We congratulate LANtelligence for this well-deserved recognition."
"We are delighted to be acknowledged as one of the top industry visionaries in the channel," says Martin Tracey, CEO.
"LANtelligence is poised to help its current and future partners to compete and stay ahead of the curve in the evolving channel and this award proves that we are on a right track," adds Joe Schiavone, Director of Channel Sales.