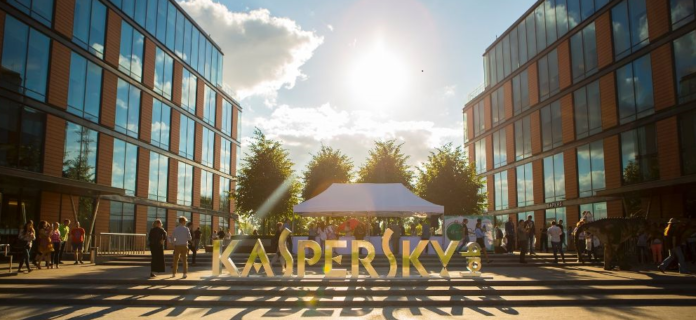 Since its inception Kaspersky Lab has been devoted to the channel. Over the years, the industry-leading cybersecurity vendor has rolled out multiple channel programs and strategies. Recently, Kaspersky spoke with us about the company's dedication for its managed services program.
Kaspersky Lab channel chief Jason Stein told EChannelNews that Managed Services Providers (MSP) in North America are in a unique position in the marketplace. This community of solution providers are bridging the gap for customers dealing with legacy capital expenditure models, while maintaining an on-premise computing environment to those users who have embraced the cloud and wish to consume technology in an operational expenditure fashion.
The security vendor's MSP program, built predominately from channel partner feedback, works to address both.
"There was a lot of feedback we took in that helped us improve. We looked to better our systems by providing an easier method to purchase and deploy offered in a single pane of glass with pay-as-you-go options. We also positively impacted revenue for partners with additional volume-based discounts," Stein said.
The MSP plan delivers more enablement tools that are intended to help partners make key investments to support customer security initiatives with margins exceeding 30 percentage points.
One of the strengths of the MSP program is that it matches up with Kaspersky's product road map. "It was important to head down the services path because most MSPs are basing their business on services. But we also allow MSP partners to consume the technology in two fashions: Opex and Capex. Customers are moving towards Opex and our goal is to offer lots of layers of security to enable MSPs to have a complete solution for physical, virtual, on-premises or in the cloud; it's all about mobility," he said.
Kaspersky's security portfolio goes beyond advanced antivirus endpoint protection to include tools such as sandboxing, threat hunting, threat intelligence, security awareness training, managed protection, detection and response, and more.
According to Stein, there are approximately 50,000 companies that identify themselves as MSPs in North America. Kaspersky's channel strategy is to work with many different types of MSPs, but two in particular hold a special place for the cybersecurity vendor.
They are:
Partners with 100 to 10,000 nodes; and
Managed Security Solution Providers with a Security Operations Centre or SOC.
Stein said the first partner type focuses on endpoints either on-premise or in the cloud and the plan there is to become an extension of their team providing them with a single pane of glass approach no matter if they work in ConnectWise, Autotask or Tigerpaw.
As for the second partner type, Stein said the company leads with a services approach to help them do more advanced threat hunting to support enterprise customers, while adding onto their portfolio and being an extension of their security practice.
Kaspersky Lab has also worked overtime in terms of its on-boarding process for MSPs. Stein's team streamlined the process to make it fast and easy. All partners need to do now is go online and accept agreement, select a distributor and complete training within the first 90 days in the program and they are off and running with Kaspersky Lab's support and resources to guide them along the way.