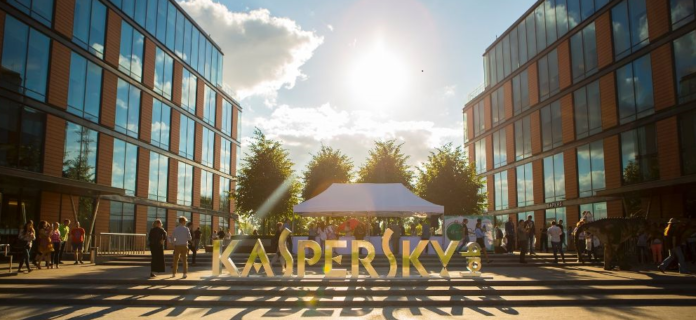 The security marketplace is littered with way too many vendors. Trying to stand out from the crowd can be an arduous task. Kaspersky Lab has made strides to differentiate itself in the marketplace by focusing on the channel.
Kaspersky Lab channel chief Jason Stein told EChannelNews that the company has many advantages for channel partners because the vendor is the most tested security provider in the industry in terms of independent tests. And, on top of that it has earned the most awards in the industry.
"There are a lot of good companies out there, but our portfolio helps channel partners provide a comprehensive security platform for endpoint to data center and everything beyond that. We also offer a rich and lucrative partner program to support them along with comprehensive training," he said.
For starters, the Kaspersky channel partner program offers rewards, training, deal registration, additional initiatives, such as a sales tool kit, and new customized regional support that will include regional Kaspersky Lab Partner Summits.
One of the underlining strategies of the program employed by Stein and his team is to position it as an ecosystem of tools, incentives and support services. Stein said this method helps partners become an extension of the sales team. Kaspersky sales team, for example, have the same territories as channel partners. "We believe this is critical and gives the partners every aspect of support we can provide with comprehensive tools that makes them successful and increases revenue."
Kaspersky Lab is committed to the success of its partners, therefore the channel team created a sales toolkit to support them. The purpose of it is to will help partners speak to the company's solutions, benefits, features and differentiate its products and services.  It is also a resource for sharing content and assets that partners can use to create and develop leads in order to build new opportunities within their existing base of customers.
"This helps them be a full end-to-end security provider in the community instead of being just a product specific company," Stein added.
As the security landscape evolves, Kaspersky works to keep pace and the organization has introduced 10 new products for the channel in that regard.
One of them is the Kaspersky Hybrid Cloud Security solution that safeguards businesses from the shortcomings of the new 'shared responsibility' model for hybrid cloud security, delivering consistent borderless protection across the entire digital estate.
"We do our best to make sure all the partners are well-versed in our offerings from our security offerings for hybrid cloud to EDR to Office 365. We have so many great products and it's time for companies to see Kaspersky as a full solution provider and not just another endpoint provider," Stein said.