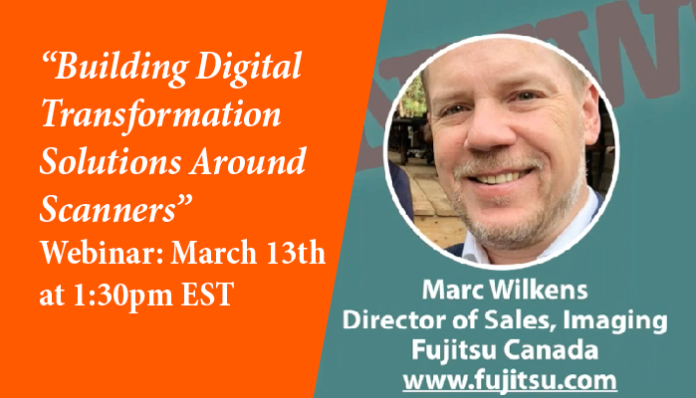 Find out on March 13th at 1:00 PM EST! Fujitsu recently launched a new network scanner that leverages the Cloud to connect people and processes. The variety of business problems that this one device can solve is staggering. Up to 1,000 of these scanning appliances can be on a network. It also features a PC-less software with image cleanup capabilities as well as management and authentication capabilities.
What's super cool is how channel partners can build their own solution and IP around this device. They also benefit from bigger discounts allowing them to make even higher margins. Actually, several solution providers have already developed customized applications that work with the fi-7300NX.
It's truly a solid opportunity for any channel partner to explore a partnership to resell specialized Line Of Business solutions out of the gate!
Building solutions with some Intellectual Property that can be protected is like gold for channel partners. This device allows you to do this!
In today's World, every channel partner should have a digital document management solution as part of their portfolio. With the right strategy and solution, you can bake-in many other services to generate more recurring revenue. The actual device is simply one small, but critical component of the solution. The amount of "downstream" revenue that you generate beyond the margin of the device can be off the charts!
Learn how it's done! Attend the upcoming FREE webinar on the opportunity on March 13th at 1:30pm EST. Register now ! Bring your questions!
If you cannot attend the live webinar, register and we will send you the recording for free!
Not sure if it's a good fit for you? Check out our recent eChannelNEWS Interview with Fujitsu for a brief overview on the topic and opportunity.