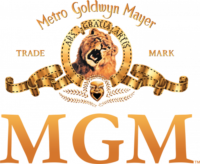 Amazon and MGM just announced that they have entered into a merger agreement under which Amazon will acquire MGM for a purchase price of $8.45 billion. Everyone knows that MGM has nearly a century of filmmaking history. Amazon is betting that it will complements the work of Amazon Studios, which has primarily focused on producing TV show programming.
Amazon said that it will preserve MGM's heritage, films, and provide customers with greater access to these existing works. Through this acquisition, Amazon looks to empower MGM to continue with great storytelling.
The deal seems to be designed to help Amazon supercharge its Amazon Prime Video service by keeping customers engaged and paying an annual subscription that also guarantees rapid delivery of purchases from its online store.
MGM has a huge catalog with more than 4,000 films that have collectively won more than 180 Academy Awards and 100 Emmys," said Mike Hopkins, Senior Vice President of Prime Video and Amazon Studios.  The real financial value behind this deal is the treasure trove of IP in the deep catalog they plan to reimagine and develop together with MGM's team.
More to come…