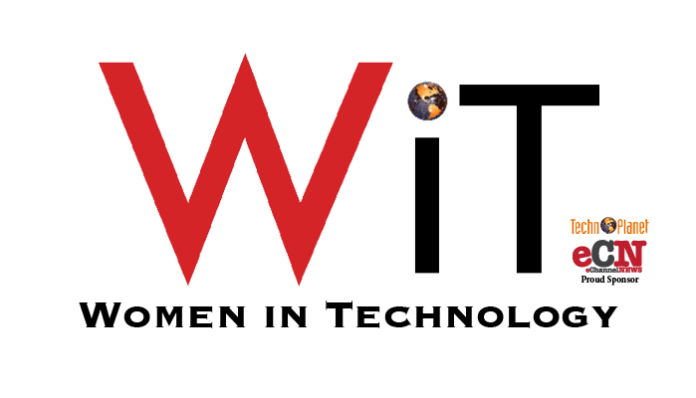 There are several organizations currently supporting women in the technology sector, yet females only make up about 20% of the workforce and that number is actually declining. The number is even smaller when it comes to women in top executive positions in IT.
"WiT" is going to add more fuel to support and encourage more females to enter the IT space!
It is obvious that IT industry needs more diversification and therefore a lot more women must get into tech. The big question is how? Why have so many tried to do something and yet we are stalled and in a decline?
It's time to walk the walk, instead of talking the talk!
Among many things, we will be featuring the success stories of female leaders from across the tech sector every week. We want to tell their tech stories so that it may inspired more women as well as the next generation of females to consider a career in tech!
Here are a few stories that that we recently did:
Amy Belcher, VP Global Channel Marketing Xerox
Lynn Smurthwaite-Murphy President of Startech.com
Suzy Lee, Marketing manager Software One
Also here is my interview with SAP's Global Director and Channel Developer VAL Haskell
Keep watching as we bring you more women leaders to highlight their journey and vision in the IT Industry! If you are woman, there is no better time than now to jump into the Tech space. The industry NEEDS you and the opportunities are truly limitless! Just listen to these women leaders and learn for yourself.
Join us in walking the walk by taking action now! Start by keeping updated on all content as it relates to women in IT… Subscribe for free to the WiT column on e-ChannelNEWS.com. Become a WiT member to get specific updates and attend upcoming female meet-ups and other networking opportunities! Go big by joining peer group of 8 women leaders with female coaches to build a bigger, better, stronger and smarter female-led business!
Marie-Wiese and Gerlinda Ringe are heading WiT with their teams so please reach out directly to them anytime! We are also proud to have some male industry leaders like Paolo Del Nibletto supporting this movement. Also in talks with Alex Tatham, Managing Director of UK's largest IT distributor to add his on-going passion and support for Women in IT in the UK. I have always been a strong supporter of women in IT but now I am doubling-down to do more. I encourage everyone who believes in this to join us and support in anyway you can!
WiT Can do IT!
Here is my first interview with Marie Wiese on the women's issues in the IT sector. Much more to come as we update on the progress. Also check out a report that you can download from e-Channelnews.com on the issue.