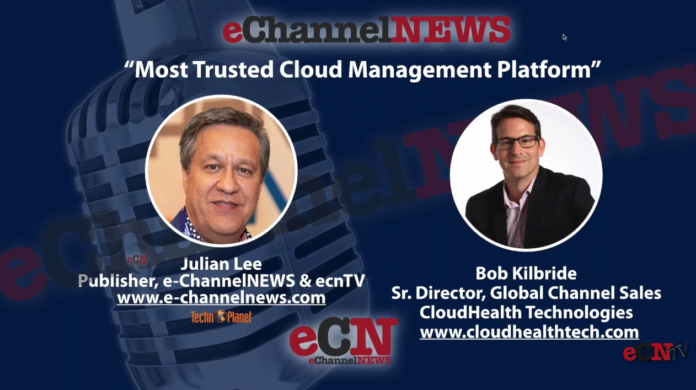 We recently did an interview with CloudHealth where Global Channel Sales Director, Bob Kilbride explained how they accelerate business transformation in the cloud. The company provides management and optimization for hybrid and public cloud environments.
Channel Partners can build CloudHealth into their cloud service or use it to drive their cloud offering. MSP success will revolve around differentiated services in hybrid, cloud and multi-cloud. CloudHealth help to analyze and manage cloud cost usage, security and performance in one place.
VMWare saw enough value in CloudHealth to explore an acquisition.
"Multi-cloud usage while beneficial to business creates a unique set of operational problems." said Raghu Raghuram, chief operating officer, products and cloud services, VMware. "With the addition of CloudHealth Technologies we are delivering a consistent and actionable view into cost and resource management, security and performance for applications across multiple clouds."
With this announcement, VMware Cloud Services will have the ability to add delivery of consistent operations across clouds to its portfolio. Once the CloudHealth Technologies deal is closed, VMware cloud automation services, VMware Secure State and Wavefront by VMware will deliver automation and compliance, security and governance, insights and analytics to complement CloudHealth Technologies' capabilities.
"As organizations scale their cloud environments and expand the use cases, they struggle with how to leverage a multi-cloud model to drive business transformation," said Tom Axbey, president and chief executive officer, CloudHealth Technologies. "We are thrilled to combine with VMware to address this challenge by delivering a suite of multi-cloud management services that accelerate digital transformation."
Check out the full story at e-ChannelNEWS.
Watch an interview I did with Bob Kilbride, Global Channel Sales Director.
Watch more channel interviews at eChannelNEWS