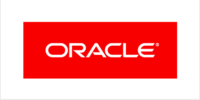 Oracle announced that it has signed an agreement to acquire Zenedge, which helps secure critical IT systems deployed via cloud, on-premise or hybrid hosting environments.
Customers leverage Zenedge's Web Application Firewall (WAF) and Distributed Denial of Service (DDoS) mitigation products to secure their applications, networks, databases and APIs from malicious Internet traffic. Powered by artificial intelligence (AI), Zenedge's products and 24/7 virtual Security Operations Center (SOC) defend over 800,000 web properties and networks globally.
Oracle delivers a comprehensive set of subscription-based cloud infrastructure services that enables businesses to run any workload in an enterprise-grade cloud managed, hosted and supported by Oracle. Zenedge expands Oracle Cloud Infrastructure and Oracle's Domain Name System (DNS) capabilities, adding innovative application and network protection that augments existing Oracle security services and partnerships. Together, Oracle and Zenedge will allow enterprises to adopt cloud services without compromising performance, cost, control or security through an expanded Oracle Cloud Infrastructure platform.
"Customers demand enterprise-grade infrastructure to run their critical business systems in the cloud," said Don Johnson, Senior Vice President of Product Development, Oracle. "Oracle Cloud Infrastructure as a Service delivers leading cloud services to address those needs. The combination with Zenedge equips Oracle Cloud Infrastructure with integrated, next-generation network and infrastructure security, to address modern security threats."
"Customers achieve tremendous results with Zenedge's innovative WAF and DDoS mitigation products, from a 99% reduction in illicit website traffic to a 99.75% improvement in page load times," said Yuri Frayman, CEO of Zenedge. "We could not be more enthusiastic about joining forces with the leader in enterprise-grade cloud infrastructure, and delivering similar results to even more customers at scale."