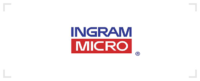 Ingram Micro Inc. announced it has acquired Cloud Harmonics, a leading U.S.-based, value-added provider of cybersecurity solutions for the U.S. and Canadian markets.
The addition of Cloud Harmonics enhances Ingram Micro's ability to accelerate the security sales cycle and establish the company's solution provider partners as trusted advisors in the security market. The acquisition broadens Ingram Micro's industry-leading product and services portfolio, adding to it the Palo Alto Networks Next-Generation Security Platform for the U.S. and Canadian markets. Additionally, Cloud Harmonics brings new education, training and technical enablement services, along with a focus on building relationships with new and emerging security vendors, further expanding the wide range of services Ingram Micro's partners can leverage to profitability grow their businesses. Further details of the transaction were not disclosed.
"This acquisition complements our strategic business objective to provide our customers with new opportunities to expand their businesses in high-growth, high-margin markets, such as cybersecurity," said Paul Bay, executive vice president and group president of the Americas, Ingram Micro. "The addition of Cloud Harmonics adds to our services capabilities, enabling us to provide our partners with hands-on experience and access to the technology, services and enablement needed to establish themselves as trusted security advisors. We are excited to welcome Cloud Harmonics to the Ingram Micro family."
Cloud Harmonics will operate as a new business unit of Ingram Micro's Advanced Solutions Division under the direction of Ingram Micro senior vice president, Tim Ament. Ament will work closely with Cloud Harmonics founder and former CEO Pradeep Aswani in his new role as general manager of the business, as well as with Cloud Harmonics' team of highly skilled sales and technical associates based in San Jose, Calif. and Austin, TX.
"Combining our assets and expertise with a global industry leader like Ingram Micro allows us to play an even stronger and more active role in helping businesses effectively navigate today's complex threat landscape," said Aswani. "Additionally, this partnership provides significant benefits to many of our customers who can now access Ingram Micro's unparalleled end-to-end solutions portfolio."
"Ingram Micro is a broadly recognized distribution industry leader that continues to invest in and support the growth of vendor and customer partners, especially in areas such as cloud and security," said Ron Myers, senior vice-president of worldwide channel sales, Palo Alto Networks. "We look forward to working together in the U.S. and Canadian markets to grow our respective businesses and increase adoption of a breach prevention mindset and technology."