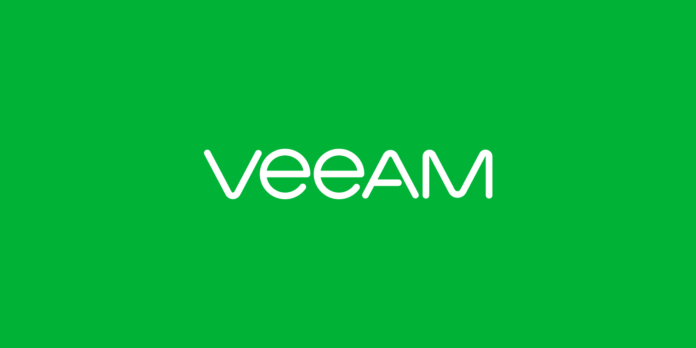 Veeam Software, announced the immediate availability of Veeam Availability Suite 9.5 Update 3, to extend comprehensive data management and ensure Availability for ALL workloads—virtual, physical, and cloud—centrally managed via a single Veeam "pane of glass." With this breakthrough release, enterprises can now replace legacy backup offerings, which have hindered business transformation for so long, and ensure Availability across their enterprise with a single, consistent platform. As Veeam unveils the industry's most comprehensive data protection and availability solution, they prove yet again that they are the clear market leader.

"Veeam recognized a decade ago that a more innovative approach to backup and Availability was needed, and delivered what quickly became the No. 1 VM Backup solution with unprecedented reliability and ease-of-use," said Peter McKay, Co-CEO and President at Veeam. "Since then, our customers have been clamoring for the same Veeam innovation for all their workloads so that they can ditch legacy backup solutions completely.  It is our top customer request, and today we are delivering that making Veeam Availability Suite 9.5 Update 3 the biggest release in Veeam's 10-year history!  In one, unified Veeam solution, customers can manage their entire environment – virtual, physical, or cloud – and ensure No. 1 Availability for any app, any data, any cloud."
Indeed, with more than 267,000 customers in just ten years, and a Net Promoter Score (NPS) of 73 (over 2.5 times the industry average), Veeam's solution has been wholly embraced – and customers can't wait for this release.
"Our business has evolved exponentially over the past few years, and we have moved to a true multi-cloud environment which, until recently, was becoming a headache to manage. Veeam has made our life so much simpler as it provides a one-stop-shop for ensuring Always-On Availability, allowing us to get rid of inefficient legacy solutions. We don't have to scramble trying to mix-and-match different offerings to protect workloads in different locations. With Veeam, we have total assurance under one umbrella solution," said Mike Conjoice, Technical Lead at Bupa Dental UK, one of the largest providers in the UK's dental market.
With this release Veeam is also including its Universal Storage API, a new storage interface that will allow Veeam to more rapidly support new storage integrations going forward, leading to superior backup performance, lower risk of data loss, and more rapid recovery. As a result, in Veeam Availability Suite 9.5 Update 3, the company is able to add integration with IBM Spectrum Virtualize, extending Veeam's storage snapshot integration capabilities to IBM Storwize and any SAN Volume Controller based storage arrays, as well as to the Lenovo Storage V Series.  This expansion of Veeam's strategic partnership with IBM is in addition to current strategic partnerships with HPE, Cisco, and NetApp.
"Availability is both a customer expectation and a business requirement for organizations of all sizes in today's data-driven marketplace," said Kamran Amini, Executive Director Lenovo Server and Storage, Lenovo Data Center Group. "Veeam primary storage integration with Lenovo brings the market's No. 1 Availability solutions to Lenovo V Series hybrid and all flash storage arrays. With V Series Integration and DS Series Solutions, together, we'll deliver the new levels of data protection and recovery agility that our customers are demanding  to meet their ever increasing uptime requirements.
New capabilities in VAS 9.5 U3 include:
Built-in management for Veeam Agent for Microsoft Windows 2.1 and Veeam Agent for Linux v2: NEW in VAS 9.5 U3, users get centralized agent deployment and management reducing complexity and improving usability through a single pane of glass for virtual, physical and cloud-based workloads. Veeam Agent for Microsoft Windows 2.1 includes protection for mission-critical Microsoft Windows Server failover clusters, while Veeam Agent for Linux v2 adds the ability to back up to a Veeam Cloud Connect repository, support for scale-out backup repositories as backup targets, and source-side encryption.
Support for VMware Cloud on AWS: Also NEW, Veeam support for VMware Cloud on AWS enables enterprises to deploy Veeam's Availability solutions seamlessly across VMware-based public, private, and hybrid cloud environments.
IBM  Storage integration: VAS 9.5 Update 3 will also benefit from Veeam's expansion of its strategic IBM partnership to include IBM Spectrum Virtualize integration, extending Veeam storage snapshot integration capabilities to IBM Storwize and SAN Volume Controller based storage arrays.The joint solution will enable users to save time, reduce labor costs, and achieve lower recovery time and point objectives.
Lenovo Storage integration: Veeam also deepens its new Lenovo partnership with storage snapshot integration for the Lenovo Storage V Series, yielding superior backup and restore performance. In addition, the Lenovo DS series was recently Veeam Ready certified as a repository for Veeam backups, giving joint Veeam and Lenovo customers a more complete solution.
New analytics and monitoring capabilities in Veeam ONE: Veeam has added Agent monitoring and reporting, as well as Data Sovereignty Compliance Reporting to Veeam ONE, the management component of VAS 9.5 Update 3. With this new capability, end-users will receive access to additional guidance and tools designed to assist them through new stringent data backup and protection compliance requirements.