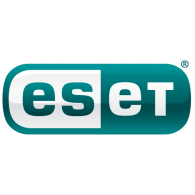 ESET announced that it has made its smartphone-based 2FA solution, ESET Secure Authentication available via its 4000+ stron MSP Partner's Program.  
ESA can be leveraged within ESET's proven daily billing – monthly invoicing model to increase profit and offer clients near-immediate improvements to security via 2FA, by addressing the clear weaknesses surrounding passwords and access. These benefits are offered within the existing user-friendly licensing model for ESET Endpoint Protection, and accessible via the ESET MSP Administrator dashboard. The now-expanded portfolio adds another step to improved security for client networks.
Improved security for access credentials – authentication of passwords
Identified as a critical area for improvement among GDPR's best practices for compliance, stolen or weak passwords account for around 80% of hacking-related breaches. Despite this, passwords remain the most common, and yet most insecure, method of user authentication.
Vladimir Matovckik Senior Manager said that forcing users to create more complex passwords has been shown to be ineffective, unless they are counting increases in users' frustration. With functionality like push notifications, ESA strives to make both identity verification and the broader increase in network and application security easy for both local admins or, as is increasingly the case, by MSPs providing 2FA as part of their service model.
With most organizations accepting the risk associated with remote access by default, authentication is needed to access tools, and data becomes a business-critical issue. This is a key point, as tens of millions of employees daily log into multiple platforms and face the persistent risk of their credentials being compromised. Verifying identities via strengthened authentication protocols is of utmost importance for companies of all sizes.
Now MSPs can help their clients address that risk holistically with ESET Secure Authentication, simultaneously increasing the value of their services and taking the relationships with their customers to new levels.
Deployment
As a smartphone-based solution for the end-user, ESA slashes the cost of acquisition by working with existing iOS, Android and Windows Mobile devices, and by making it possible to implement it in under 10 minutes, including the ESA server install.