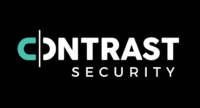 Contrast Security announced the launch of its new Managed Security Services Program (MSSP) offering to provide partners the ability to support businesses of all sizes with comprehensive code security solutions that are tailored to meet unique needs and protect against growing cyber threats. Working with Contrast Security solutions provides MSSPs an opportunity to help their customers reduce time to value with predictable costs as they strive to develop secure code and meet their business needs.
"Application security is ground zero for the ongoing cybersecurity war that organizations face every day. That is why a lot of our customers are looking to us – as a service provider – to assist them in strengthening their customer's security posture across their broader surface attack area," said Paul Anderson, CEO at Pillr. "By leveraging Pillr and Contrast's MSSP Program, our customers can embed the technology in their applications to identify vulnerabilities, mitigate risk and receive precise steps for remediation. Contrast provides comprehensive platform solutions for organizations to  "Shift Smart" which provides better outcomes for customers and dramatically improves the security posture of the application. We agree that this is the right approach for us to further advocate for our customers."
The new MSSP Program is a unique offering underneath the Security Innovation Alliance (SIA) which was developed to provide customers with unmatched, fully integrated application security solutions from Contrast and its strategic alliance partners. Partners that join the MSSP Program can include Contrast solutions as a part of their managed security services suite to amplify the value to customers and help them protect against threats at any development stage – from build, test, stage, to production.
"We developed SIA with the mission of helping our partners grow and succeed and the launch of our new MSSP Program will ensure that our Managed Services and System Integrator partners have the support they need to achieve their goals," said Ben Goodman, Senior Vice President of Corporate Development and Strategic Alliances at Contrast Security. "In addition to having access to our full Contrast suite of security solutions, MSSP partners will also receive sales enablement and engagement education, professional services to stand-up new platforms and help onboard customers, custom pricing models as well as a new MSSP sales toolkit. I am confident that our new MSSP program will be a game-changer for any businesses looking to expand their service offerings and increase customer engagement."
MSSP Partners will gain access to the following Contrast offerings:
The Contrast Secure Code Platform, the market's only unified solution that spans the entire SDLC enabling organizations to Shift Smart.
Instant and continuous feedback for developers to help them secure as they code.
Cloud-native development security locking down both Amazon Web Service (AWS) Lambda functions and Microsoft Azure Functions.
Runtime Application Self Protection (RASP) that hardens the application stack against vulnerabilities including zero-day attacks.
The MSSP Program is available to Contrast partners today. MSSPs looking for more information about the program can meet with the Contrast Alliance team that will be onsite at Booth #S2251 in the South Expo Hall at RSAC Conference 2023, taking place April 24-27 at the Moscone Center in San Francisco. To schedule a meeting at RSAC, please visit https://www.contrastsecurity.com/RSAC-2023.  
Source: Contrast Security