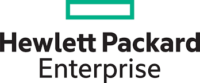 Hewlett Packard Enterprise introduced product innovations to help enterprise IT teams simplify network management processes and improve operational agility with the next generation of HPE Aruba Networking Central, a cloud-native network management solution. HPE Aruba Networking also announced Network-as-a-service (NaaS) capabilities for customers and channel partners to acquire, deploy, and manage on the HPE GreenLake platform with a monthly subscription.
As IT teams remain understaffed and overtaxed, many enterprises lack the personnel required to manage multiple networking products and capabilities from multiple vendors. To alleviate time spent on network troubleshooting and optimization, the HPE Aruba Networking Central cloud network management platform has been re-designed to simplify operations and improve productivity by leveraging artificial intelligence for IT operations (AIOps) to reduce manual tasks, so stretched networking teams can focus on more strategic and higher-value projects.
HPE Aruba Networking is also introducing its Agile NaaS framework, designed to make on-demand networking easier for partners to sell and end-user customers to consume. New service pack capabilities added to HPE GreenLake for Aruba networking enable partners to bundle their design and delivery services for their customers with a monthly NaaS technology subscription.  
"A modernized network is the backbone for powering next-generation digital experiences and enabling new business models," said Phil Mottram, executive vice president and general manager, HPE Aruba Networking. "The evolution of our AIOps in HPE Aruba Networking Central and Agile NaaS represents the next step toward more effectively managing operational complexity, while connecting with ever-expanding workloads from edge to cloud for a seamless hybrid work experience."

The next generation of HPE Aruba Networking Central delivers a wide range of business outcomes such as automated factory operations, customized customer experiences, a reduced carbon footprint, and omnichannel retail operations for a seamless shopping experience whether in-store, mobile, or online. Its new design leapfrogs legacy network management tools with new features that include:

Operator-centric design with a simplified user experience to enable more people across all skill levels, featuring entity-centric "solar system" views to promote intuitive navigation and reduce cognitive loads

The industry's first "time-travel" feature for a contextually correlated 'point-in-time' view of the network that allows recovery in minutes to a specific point

Multi-layer physical and logical "sunburst" topology views to transform visualization of large, complex networks

Intelligent assurance indicators for device health and client experience, enabling rapid first-level triage

AI-powered full-stack insights for enhanced root cause analysis (RCA), impact assessment, and precise recommendationsDevice-agnostic Day 0 and Day 1 workflows with 100% API support to automate network configurations at scale
"To manage the modern network, tools need to sufficiently empower IT teams in a rapidly changing landscape, but unfortunately, too many network operations professionals feel their management tools aren't reducing network problems to the degree they should," said Maribel Lopez, founder and principal analyst, Lopez Research. "Companies need a new generation of management tools that are built for an AIOps environment, with unified workflows from Day 0 planning to Day 1 deployment and Day 2 troubleshooting and optimization, ultimately allowing the needs of the business to drive timelines for technology and the network – not the other way around."
Agile NaaS is Aruba's framework for helping customers successfully navigate and implement new consumption choices with network-as-a-service to deliver business outcomes faster:
 
Tools to enable networking teams to partner with the business to develop a NaaS strategy that meets their individual requirements

Support for a range of acquisition, deployment, and management models

The ability to incrementally introduce Network-as-a-Service without an entire network refresh

World class Zero Trust and SASE security, cloud performance and scale, and AI-powered automation so customers start with the best network foundation
New Service Pack enhancements on HPE GreenLake for Aruba networking include:
A new Network Policy NaaS service pack, based on Aruba's award winning ClearPass network access control solution. This adds a new standardized NaaS network policy offering to complement eight previously introduced wired, wireless, and SD-Branch NaaS service packs from 2022.

HPE GreenLake for Aruba networking service packs are available for order by channel partners across 15 countries including Australia, Canada, Finland, France, Germany, Italy, Japan, Korea, Netherlands, New Zealand, Norway, Spain, Sweden, United Kingdom and United States. The new Network Policy service pack will be available for order starting in Q3 of HPE's 2023 fiscal year.
Source: HPE