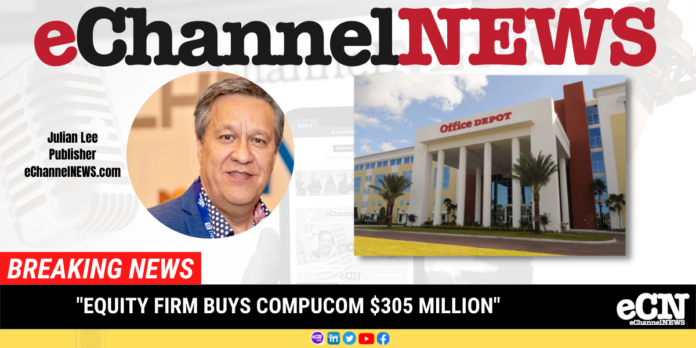 Office Depot sold the subsidiary to an affiliate of Variant Equity (a Los Angeles based equity firm specializing in corporate divestitures) in a transaction valued up to $305 million. This marks the first acquisition by Variant into the managed services space. The price tag is a lot lower than that $1B that OP paid back in 2017. Who know what sparked the sell-off but maybe OP is now ripe to be acquired.
"This action represents an important step in continuing to align our business model and resources towards our core strategy," said Anthony Scaglione, chief financial officer of The ODP Corporation. "By enhancing our core focus and leveraging our B2B assets and digital commerce platform, we are in an excellent position to maximize returns for our shareholders."
(Details of the transaction: The consideration of up to $305 million consists of a mix of cash, an interest-bearing promissory note, and a contingent future earn out. The Company's Board of Directors continues to evaluate its future capital allocation plans and use of proceeds, and today announced that it is authorizing a $200 million increase to its existing $450 million stock repurchase plan to $650 million. The Company continues to execute upon its previously announced $150 million accelerated stock repurchase (ASR) plan, that when combined with previous purchases, will result in the return of more than $300 million of capital to shareholders in 2021. The Company will revisit the pace and method of the share repurchase plan upon completion of the ASR, which is expected in the first half of 2022. With the increased authorization, the Company will have approximately $342 million for additional share repurchases through June 30, 2022 following completion of the ASR plan. The stock repurchase program may be modified, extended, suspended or discontinued at any time).
"CompuCom has a long history of providing excellent technology support and services for its large blue-chip customer base," said Farhaad Wadia, Managing Partner of Variant Equity. "We are thrilled by this opportunity to partner with the CompuCom team and build on the company's rich history of innovation."What's the next move from the affiliate of Variant Equity may be worth watching. Are they planning to make further acquisitions and become the next big player in Managed Services? We will see.