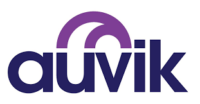 Auvik announced a new partnership with Delcom Group, together, Auvik and Delcom will help drive digital transformation and support automated network management for educational institutions.
In the digital learning era, schools must ensure their network stays up and running to deliver the critical programs and services students need. The new partnership between Auvik and Delcom helps customers in the education industry by providing the tools necessary to ensure complete visibility into their networks, understand what devices live on their network, proactively address performance issues, reduce mean time to resolution (MTTR) and keep networks operating smoothly and efficiently.
"Delcom's commitment to making IT integration easy and manageable is why they are a valued resource for K-12 schools and a perfect fit for partnership with Auvik," said Stacey Tozer, Director of Channel at Auvik. "Today's educational environments are increasingly grappling with the challenges associated with network visibility and IT asset management. With Auvik, Delcom customers gain access to a simple approach to network performance monitoring and management so they can focus on their educational mission."
Auvik network management is particularly well-suited to the needs of the state and local education market, which values simplicity and visibility. Educators can benefit from Auvik by leveraging a multitude of tools to:
Automate network visibility and IT asset management – automated network discovery, inventory and documentation that updates in real-time as the network evolves
Simplify network performance and troubleshooting – respond to network issues and dive deep into problems with syslog so users are always connected to the business critical resources they need to do their jobs
Proactively address network concerns – solve network problems before they get in the way of learning. Auvik's more than 50 pre-configured and customizable alerts flag when network conditions have changed
Intelligently analyze network traffic – easily identify who's on the network, what they're doing and where their traffic is going with Auvik TrafficInsightsTM
"At Delcom, we help superintendents, chief technology officers and other K-12 decision makers solve IT challenges and take advantage of the latest digital tools to enhance learning," said Sean Delph, Executive Director of Delcom Group. "Auvik's advanced network management solutions are fast and simple to deploy and organizations see the ROI benefits almost immediately. We are proud to partner with Auvik to continue to provide the best support and solutions for our customers."
Learn more about the growth and leadership of Auvik's channel partner program or start a free trial.
Source: Auvik