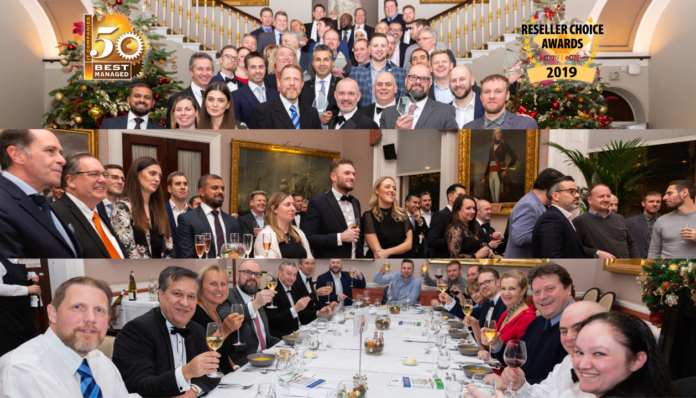 Every year it gets a little more difficult to win one of these exclusive awards, especially as more participants enter and compete. This will mark our 4th year in the UK as we expand our prestigious channel recognition awards from North America into Europe.
Britain's 50 Best Managed IT Companies requires each MSP, VAR or ITSP to complete about 200 questions on best business practices. The 50 companies with the highest scores will win one of these awards. It's 100% FREE to take this assessment and to receive the Award. It is not necessary to complete all questions to receive a ranking score. However, answer as many as you can because each response will add to your overall score.
The deadline to qualify for the 2019 award for the UK is November 15th, 2019. Awards will be handed out on December 12th between 5pm and 7pm in London. The only way to collect the physical award is to attend the ceremony so please save the date on your calendar.
While receiving this award is certainly a great recognition and can be leveraged as a powerful marketing advantage, its primary mission is to help all channel partners benchmark their business practices. The hope is that knowing the results will motivate participants to take the necessary steps to improve. We recommend to take the assessment annually to benchmark your improvements, year over year. Gain strength by knowing your weaknesses!
Winning this Award in multiple years may be the ultimate recognition!
What each participant does with their assessment results is entirely up to them. We encourage everyone to improve in any way they can. We do provide free introductions to the best local professional business coaches, if requested. We believe that the most effective way to improve best practices is probably to join a peer-group. The Channel-Focused "Mastermind" Peer Group with professional coaching support is a good option. Ask us why.
The Reseller Choice Awards for Britain's Top 10 Cloud Vendors will be won based on the actual number of votes that vendors receive from VARs, MSPs and ITSPs doing business in the UK. We invite all UK channel partners to vote, including our base of over 5,000. Vendors are also allowed to invite their partners to vote for them. Actually simply sharing this story with your partners along with your personal note to vote for you and invite them to take the best business practice assessment can help you and your partners!
It only takes a minute to cast your vote for Top 10 Cloud Vendor plus 3 new awards this year for Best IT Security Vendor, Best Overall Vendor and Best Distributor. Every vote matters as the nominees with the most votes will win this award. Partners that vote is truly making a very kind gesture of appreciation to their favorite vendor and distributor that also motivates others to better serve their needs in the future. Your favorite vendor will certainly appreciate your vote and support!
We don't announce "shortlisted finalists" for the Reseller Choice Awards. We only notify the nominees of their current ranking as the votes roll in so they can decide to attend the ceremony on December 12th between 5 PM and 7 PM to collect the award. That said, we recommend that vendors who rank in the top 10 should consider attending as that is in itself a great achievement and something to celebrate! Remember it was YOUR partners that voted for you! Last year there were over 60 vendors nominated. Winners can only collect the physical award if they attend the live ceremony. All nominated vendors are invited to attend.
Two Awards Galas! One enjoyable evening!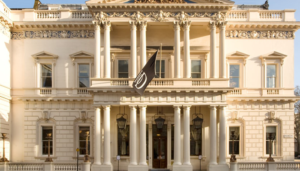 It's always FREE to attend and collect the award. The welcome networking reception starts at 5 PM (includes drinks and snacks). The actual awards ceremony only takes about one hour. For those who wish to continue celebrating, there will be a Post-Awards Gourmet Dinner starting at 7 PM for £199.00. A RSVP before November 15th is required. The facility can accommodate up to 40 dinner seats on a first come, first served basis. Bring your colleagues, but book early to reserve your seat!
Date: December 12th, 2019
Time: 5:00 PM to 7:00 PM
Location: IOD Building, 116 Pall Mall, SW1Y 5ED, London, UK
Limited sponsorship opportunities are available to vendors and distributors. Please contact our events team at ChannelNEXT if you are interested or have questions.
Check out the award winners of last year!
Check out a recent interview we did with Alex Tatham of Westcoast regarding the UK channel