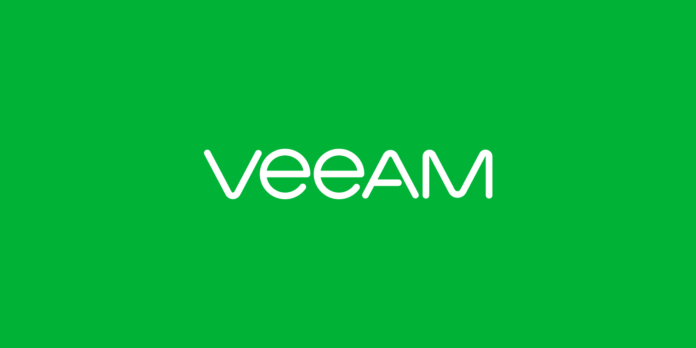 Veeam Software, the Availability for the Always-On Enterprise  innovator, announced that it has acquired N2WS, a leading provider of cloud-native Enterprise backup and disaster recovery for Amazon Web Services (AWS), in an all-cash deal worth $42.5M. N2WS is a leader in IaaS data protection, providing a cloud-native backup solution specifically designed for AWS workloads, enabling organizations to back up data and applications as often as needed and recover them in seconds. N2WS grew revenues by 102% in 2017. The acquisition strengthens Veeam as a leading provider of Availability for any app, any data, across any cloud, and its ability to protect AWS deployments. N2WS will operate as a standalone company, keeping its brand name and becoming "A Veeam Company."
"As enterprises look to migrate more workloads to the public cloud, having a robust and intuitive data protection and Availability solution is imperative," said Peter McKay, Co-CEO and President at Veeam. "By combining Veeam's industry-leading capabilities in protecting virtual, physical and cloud environments with N2WS' leadership in AWS data protection, we have a strong solution to deliver on the needs of the digital enterprise. N2WS has experienced incredible growth in the last 12 months and it will continue to operate as a standalone business to best position the company to provide AWS data protection – the same way Veeam transformed protection for VMware environments a decade ago. Together, we will achieve great things; this is a game-changer in every sense!"
With the IaaS market projected to reach $88B in 2022[i] making it the fastest growing cloud segment, and with AWS' standing as the leading IaaS vendor with 44.2% of the market today, this acquisition is well-timed and sees the combination of Veeam and N2WS well-positioned for explosive growth. This growth opportunity is further underscored by the fact that enterprises are looking to run more of their applications in the public cloud – and in AWS in particular – and are demanding stronger data protection solutions to minimize downtime and meet compliance requirements.
"IDC research shows that the majority of new application deployments will be hosted in the cloud and that cloud-related data protection is the fastest growing segment of this market," said Phil Goodwin, Research Director at IDC. "The acquisition of N2WS positions Veeam squarely in the thick of this rapidly growing market segment. Moreover, with the integration with Veeam Availability Platform, customers will have a single point from which to manage their on-premises and cloud data protection policies and activities when backed up by Veeam."
With Veeam's continued penetration into the enterprise, and N2WS' data protection for AWS public cloud workloads, this combination will deliver solutions that enable businesses of all sizes to run more workloads in the public cloud and realize the associated cost savings and other benefits. To that end, with this acquisition:
-Veeam will have access to N2WS technology and research & development to integrate data protection for AWS workloads into the Veeam Availability Platform;
-N2WS will have access to Veeam's R&D as well along with its vast experience delivering data protection for virtual and now physical environments; N2WS will also have access to Veeam's vast ecosystem of alliances and partners, including nearly 55,000 resellers and 18,000 Veeam Cloud Service Providers;
-Existing Veeam customers will benefit from a soon-to-be-launched package of special offers and incentives for Cloud Protection Manager (CPM) from N2WS.
"Joining forces with one of the world's fastest growing software companies is very exciting for the N2WS team and for our customers," said Jason Judge, CEO at N2WS. "We will further accelerate our rapid growth and the development of our top-rated solutions by leveraging the world-class team that Veeam has established. We also look forward to assisting Veeam customers explore their public cloud strategies with our years of innovation in public cloud storage."
"When Harvard Central IT needed to evolve their backup services to support an AWS cloud initiative, we wanted a platform that leverages the benefits of native AWS data protection, could provide a global view over backup operations and allow self-service and integration with automation services," Ron Hawkins, Senior Consultant at Harvard University IT (HUIT) Infrastructure Technology Services. "With CPM from N2WS we get all that and a solution built on a known platform (AWS) allowing us to capitalize on our in-house knowledge. Now, through the Veeam acquisition, we have the potential of a single platform for both on-premises AND cloud based workloads, which is a real win-win."