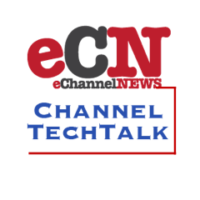 BDR solutions have become somewhat of a commodity as many companies enter the market. Channel partners are selling many brands of BDR, but are they really helping or hurting their company?
While most BDR companies offer private-label versions of their solution, your customers are always hosted on THEIR systems and THEY do know all of your customers. While channel partners do collect a margin on the service, it does little to increase the valuation of their business. In sharp contrast, business valuation compounds on the BDR vendor side. Leaving the BDR vendor may open smart poaching of your customers. You may be locked-in.
There is a better way to make more margins and protect 100% of your customer ownership while building higher business valuation for your shareholders or investors. Especially important is you plan to sell your MSP business in the future.
In this 30 minute webinar, we will show you the better way for building the right BDR business strategy while leveraging any public or private data centre. The end result is more margins, 100% customer ownership retention and increased business valuation.
BIO:
Eran Farajun, Executive Vice President
Eran Farajun is Executive Vice President of Asigra where he is responsible for the company's global expansion. Additionally, Eran oversees strategic relationships with Asigra's technology and channel partners worldwide. He is a backup technology and channel veteran with over 23 years of experience in partner delivered cloud-based data protection.