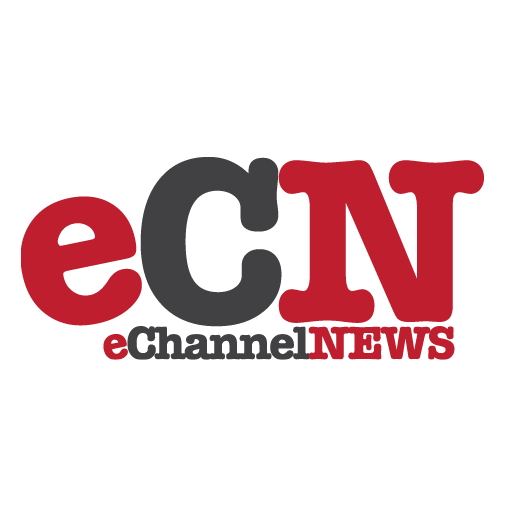 Hyperion today launched Hyperion Essbase 7X, a powerful and highly scalable real-time enterprise analytic infrastructure available for both financial and line of business users. The new Hyperion Essbase, the most dramatic innovation in analytics since the company pioneered OLAP technology 12 years ago, enables users to solve business problems previously unaddressed by conventional relational and OLAP database products.
Hyperion made the announcement at Solutions 2004 Hyperion International Conference in Paris.
Hyperion Essbase 7X marries analytic excellence with performance, scalability and visual insight, making the analytics that finance departments have come to rely on for insight now available to business users in sales, marketing, supply chain, logistics and human resources. These advancements, made possible by unrivaled Aggregate Storage technology, are available for the first time in a single architecture that features advanced calculation speeds and massive data scalability to meet the speed-of-thought response-time needs of all users. Hyperion Visual Explorer, the industry's first visual spreadsheet that enables business users to rapidly discover trends, patterns and highlight exceptions in large data sets, as well as Hyperion Data Integration Connector for SAP, enable customers to obtain even more value and performance from Hyperion's most advanced analytic engine.
"Hyperion Essbase 7X is the most significant advancement in analytic technology since the company introduced the original Essbase in 1992," said Godfrey Sullivan, president and chief executive officer at Hyperion. "We've enabled our customers to leverage the legendary power of Essbase to perform both traditional financial analysis as well as line of business analysis, all in one product while maintaining our historical market leading advantage in query performance. This has never before been available from any other vendor, and I'm proud that Hyperion is the first to deliver these benefits to our customers."
Enterprise Analytics Infrastructure
Hyperion Essbase 7X provides companies with a single infrastructure for all their analytics needs, which allows the IT organization to reap the benefits of standardization and lower its cost of ownership. Customers now can conduct traditional financial analysis and also non-financial, operational analysis for marketing, sales, human resources, the supply chain and other parts of the business—all from one product with no performance compromises. A key component of the Hyperion Business Intelligence Platform, Hyperion Essbase 7X changes the competitive landscape. There is no other solution of its kind available from any other vendor at any price. 
Unique Visual Analysis
The latest version of Hyperion Essbase also includes the new Hyperion Visual Explorer, which offers a unique intuitive and highly graphical method for end users to visualize large data volumes across dozens of key business dimensions. The "drag and drop" advantage of Hyperion Visual Explorer, which is integrated with the Hyperion Essbase Spreadsheet add-in, not only makes it easier to use for expert Essbase users, but provides a simple interface that allows technical and non-technical users alike to now have rapid access to richer information for deeper business insights.
"With already exploding data volumes and emerging trends such as RFID only intensifying that, Business Intelligence visualization techniques will be necessary to provide users with insight into large amounts of data," said Frank Buytendijk, research vice president at Gartner, Inc.
100x Speed and Unrivaled Scalability
Hyperion Essbase 7X is the most scalable analytic solution available, and is the only analytic solution that can scale to terabytes of sparse data while providing sub-second response time to thousands of concurrent users. The key innovation behind Hyperion Essbase 7X—Aggregate Storage—gives the analytic engine much of its newfound power, improving calculation times with speeds from 10x to more than 100x faster than previous versions of Essbase, compressing the data footprint by 20x and dramatically increasing scalability.
"The data scalability, query retrieval and calculation engine of Hyperion Essbase 7X are impressive," said Tammy Hagadorn, senior manager, NBC Universal. "Hyperion Essbase 7X's aggregation performance will give us the flexibility to spend more time analyzing our data and less time processing it on a daily basis."
A recent IBM benchmark showed that with Aggregate Storage, multidimensional analysis can be achieved with data sets that were previously unable to be incorporated into an Essbase cube in a timely manner.
"IBM and Hyperion have worked together to ensure OLAP solutions meet customers needs for performance, flexibility and scalability. Hyperion's continued investment in Hyperion Essbase supports IBM's latest release of DB2 OLAP 8.2," said Karen Parrish, vice president, Business Intelligence Solutions, IBM. "IBM customers can now take advantage of the advancements in Hyperion Essbase 7X—including Aggregate Storage—to perform deeper analysis and address pressing corporate performance issues."
Even Faster on Itanium
Hyperion plans to make Hyperion Essbase 7X available on Itanium 64-bit, which means support for even more users, greater scalability and further improved performance. Hyperion Essbase 7X on Itanium will make Hyperion one of the only software vendors to provide a Business Intelligence solution with 18 months of Itanium experience on HP-UX and Windows operating systems.
Advanced Analytics for SAP BW Customers
SAP customers can now take advantage of the advancements in Hyperion Essbase to perform deep analysis against the data stored in their SAP Business Information Warehouses (BW) with the new Hyperion Data Integration Connector. Hyperion's new technology enables seamless connectivity between Hyperion Essbase—Hyperion's OLAP platform— and SAP BW—a component of SAP NetWeaver. 
End-to-End Support for Red Hat Enterprise Linux
Hyperion, the first Business Performance Management company to make its Business Intelligence Platform available on Red Hat Enterprise Linux, extends its support for the Linux community with Hyperion Essbase 7X. Using this platform, customers may address their entire spectrum of Business Intelligence needs—data integration, relational query and reporting, as well as simple and advanced analysis—all through a Linux-based solutions. This also provides customers with enterprise class robustness and security at a low cost of ownership.