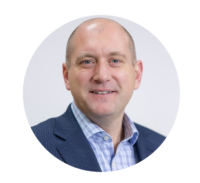 HPE has appointed Simon Ewington as vice president, worldwide channel and partner ecosystem.
Ewington brings over 27 years of experience to his new role as VP, having gained experience at HP and HPE and channel experience in both the regional and global partner ecosystem roles.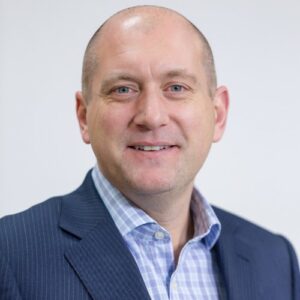 Having been named as the interim leader whilst maintaining his leadership role as VP of WW Distribution, Ewington led the team in accelerating HPE's as-a-service momentum. The team also delivered new offerings in the HPE Partner Ready Vantage program which included enhanced innovations and solutions to increase partner opportunities and capitalize on trends surrounding Hybrid Cloud and AI.
Ewington will now continue to drive the team's effort to build on this momentum, delivering against the HPE Partner Ready Vantage program and helping to guide partners in leveraging the HPE GreenLake Cloud platform to align with customer needs and outcomes.
This appointment has not been the only switch up at HPE. This news builds upon several leadership announcements made in the last several months which saw Leve Skov appointed as vice president of worldwide channel sales for HPE Aruba Networking. Uli Seibold was appointed as vice president of HPE GreenLake partner and service provider sales, to increase the breadth and depth of HPE GreenLake amongst the company's channel partners. Additionally, Tarek Robbiati has recently stepped down from his role of CFO and has departed the company to accept the position of CEO at RingCentral.
In a blog post, Gilles Thiebaut, SVP, WW partner ecosystem and business development, said: "Simon is well respected for his people leadership skills, his strategic expertise and his strength in execution.
"HPE has great momentum within the partner ecosystem and we are committed to continued investment. Through Q2 of this fiscal year, HPE GreenLake orders maintained the strong momentum we have seen with partners in the market. Our Edge business with HPE Aruba Networking continues to deliver strong growth through partners. And we are continuing to invest in these key areas, as well as within our Storage and Compute areas of the business, aligning with customer needs."
Upon his appointment, Ewington shared via LinkedIn: "Really thankful for this opportunity to further build on what I have learnt over the last seven months. I have gained a much broader understanding of the needs of all types of partners that make up our ecosystem and the critical role they play in bringing our edge to cloud vision to life. I am confident that we have the right strategy, team and engagement model, and I am committed to ensuring we enable our partner community to make the most of our state-of-the-art innovation and business evolution."