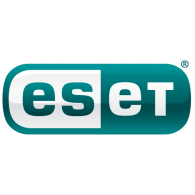 ESET  announced the launch of ESET Direct Endpoint Management with ConnectWise, a company that transforms how technology solution providers build, manage, and grow their businesses. The new Remote Management and Monitoring (RMM) plug-in for ConnectWise Automate speeds up and improves installation processes of ESET endpoints for the company's Managed Service Providers (MSPs).
ESET Direct Endpoint Management establishes a direct connection between ESET endpoints and the ConnectWise Automate console. Built with the ConnectWise equipped partner in mind, the plug-in leverages the existing ConnectWise Agent to simplify deployment and management without sacrificing on performance or functionality.
While ESET currently offers a plug-in that connects ESET Remote Administrator (ERA) and ConnectWise Automate, this new version does not require MSPs to install ERA at all, meaning there are no additional servers or intermediate console to manage.  MSPs can get up and running faster, and stay running with fewer issues caused by complex integration.
"We've had a strong relationship with ESET for many years, and from working with them, we know that we are partnering with a proven and reliable technology company," said Travis Vigneau, director of channel sales and alliances for ConnectWise. "This new direct plug-in demonstrates ESET's commitment to constantly improving what they offer to the entire ecosystem."
"We understand how important our MSPs are and we want to help them overcome any challenges they may face," said Jeronimo Varela, Director of Global Sales at ESET. "That's why we've focused on developing the very best tools, with world-class protection solutions, to not only ensure our MSPs can deliver top-quality service efficiently, but also so that they can become trusted advisors to their customers."
See the interview we did with ESET last August:
http://new.e-channelnews.com/eset-has-been-providing-endpoint-security-for-over-30-years/