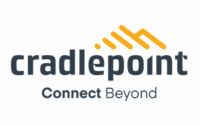 Cradlepoint announced today that it has acquired Ericom Software and their advanced enterprise cloud security platform to solidify Cradlepoint's SASE and zero trust offerings for hybrid 5G and wireline environments. 
The Ericom acquisition is a key part of Cradlepoint's strategy of building a full-stack enterprise security service optimized for 5G. Ericom's zero trust and cloud-based security solutions will form the basis of the new Cradlepoint NetCloud Threat Defense cloud service, expanding the company's mobile-capable and router-integrated SASE and zero trust portfolio of solutions for fixed-site, remote worker, in-vehicle and IoT use cases.
"Networking and security are rapidly merging within the enterprise, and the cloud is increasingly leveraged as the preferred SASE delivery mechanism," said Will Townsend, vice president and principal analyst of networking and security at Moor Insights & Strategy. "Cradlepoint's acquisition of Ericom and its zero trust security capabilities should position the company well to capitalize, especially in organizations considering a 5G-centric deployment approach."
Ericom leveraged its deep expertise in remote access and cloud-delivered web security technologies to develop its security solution. It provides organizations with a broad set of integrated security controls aligned with providing the security aspects of Gartner's Secure Access Service Edge (SASE) framework, including secure web gateway (SWG), remote browser isolation (RBI), cloud access security broker (CASB), zero-trust network access (ZTNA), and more. The cloud-based security solution is delivered on a high-availability and distributed cloud network deployed across various tier-one cloud infrastructure partners, giving it a global presence and the ability to enforce security policies close to users and the data and applications they need to access.
"The combination of Cradlepoint's expertise in enterprise networking and Ericom's innovative SSE and zero trust security solutions will create a powerful capability to meet the increasing demand for cloud-based secure network solutions," said David Canellos, CEO of Ericom. "The acquisition enhances our ability to meet the cybersecurity needs of global enterprises as they accelerate their rapid adoption of 5G technologies. We look forward to this exciting new chapter and its opportunities."
Cradlepoint is a leader in 5G for business solutions and is a main driver of Ericsson's enterprise aspirations. Its SD-WAN and security strategy is based on the belief that enterprises will not deploy multiple vendor solutions to address their wireless and wireline network infrastructures. As a result, Cradlepoint will offer the NetCloud Threat Defense cloud service built to interoperate with the company's recently announced NetCloud Exchange SD-WAN offering. While optimized for 5G, NetCloud Threat Defense will be for enterprise-wide deployment across any infrastructure.
"Cradlepoint is pleased to welcome Ericom and its advanced, cloud-based security and zero trust products and technology to our family of enterprise wireless solutions," said George Mulhern, CEO of Cradlepoint and SVP of Ericsson's Enterprise Wireless Solutions group. "We can now deliver a comprehensive SD-WAN and SASE solution for Wireless WAN and private cellular networking, leveraging 5G while addressing the wireline needs of enterprise customers."
Source: Cradlepoint