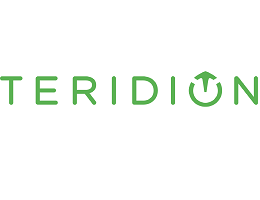 Teridion, the company delivering the only global cloud-based SD-WAN service, announced availability of Teridion for Enterprise in China. Now global customers with locations in China can easily deploy Teridion for Enterprise across their entire network, using only Internet broadband connections to gain compliant access to mainland China with all of the performance, reliability, and global network management benefits of Teridion's cloud-based SD-WAN service.
Teridion's global SD-WAN service is fully integrated with all leading WAN, SD-WAN and security edge solutions from providers such as Cisco Meraki, Fortinet, Citrix, Palo Alto and others, and also supports connectivity to legacy branch office routers and firewalls. Enterprises no longer need to deploy costly carrier circuits or MPLS networks to gain high performance connectivity to or from their sites in China. Customers can expect lightning-fast file transfers, pristine voice and video sessions, and overall performance comparable to MPLS to and from China.
Teridion for Enterprise is the industry's first and only solution that eliminates the reliability and performance gap introduced by the reliance on the public Internet middle-mile and exposed by the massive shifts to cloud and SD-WAN. By tightly integrating with leading SD-WAN solutions, Teridion unites centralized cloud management, enterprise-grade security, and ultra-fast WAN performance in a single offering delivering circuit-like end-to-end performance, reliability, and consistency across standard broadband Internet connections. Teridion's service is powered by Teridion Curated Routing, an innovative and cloud native approach to routing that draws on the power of deep learning and brings hierarchical routing, route optimization using telemetry and performance metrics, and operational consistency and reliability to Internet enterprise networking. Teridion Curated Routing radically improves WAN, application and SaaS performance.
For more information, please visit www.teridion.com