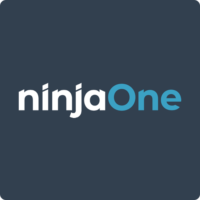 NinjaOne a modern announced that it recently appointed Robert Gibbons as its new chief technology officer (CTO). Gibbons will lead the company's worldwide technology and engineering organization to accelerate innovation and business growth. 
"As an emerging market leader experiencing hyper-growth, I'm thrilled to welcome Robert to the executive team," said Sal Sferlazza, NinjaOne CEO. "His technical skill set and experience managing large engineering teams make him an ideal leader for overseeing our platform's product innovation.''
With a workforce scaling to over 1,000 employees and growing 100 percent in the last year, Gibbons joins NinjaOne at a time of significant company expansion. His career spans more than 20 years, including 15 years managing information technology and navigating extensive growth during his time at Datto. He previously served as the CTO of Casana, Datto, and Pica9.
He holds a master's degree in computer science from New York University, a law degree from Fordham University School of Law, and a bachelor's degree from Cornell University in Policy Analysis and Management.
"NinjaOne is poised to help customers tackle the biggest IT management challenges of our time, including managing users and endpoints for large, distributed workforces," Gibbons said. "I am excited to join at a time when we are executing strategic growth and continued innovation that simplifies the way modern IT teams work today."
Source: NinjaOne