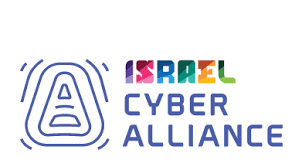 The recently concluded RSA Conference in San Francisco showed that security is being tackled on a worldwide scale and not just in North America.
One of more active areas of the world for cyber security is Israel. The RSA show hosted the Israel Cyber Alliance, a professional platform which unites startups, enterprise and government to develop cyber strategies.
The Israel Cyber Alliance is a collective of entrepreneurial organizations under the direction of the National Cyber Directorate in the Prime Minister's Office, the Ministry of the Economy and Industry and the Israel Export Institute. The alliance's goal is to provide a forum for Chief Information Security Officers (CISO) along with other key decision makers to discuss the most pressing needs and challenges related to cyber security. The Alliance is planning to share all of its information.
Over the last number of years, Israel has emerged as a key hub for security and has 5 per cent of the global market share in cybersecurity. This is second only to the United States, which has 16 per cent of worldwide cyber security pie.
Israel also sports more than 300 active cyber security companies. One of these companies is Perimeter 81, a vendor of cloud-based virtual private networks (VPN) that deploys similar to DropBox in a Software-as-a-Service model.
Click here for FREE access to the recorded 30-minute webinar on Protecting Your Data While On Public Wifi by Perimeter 81
Perimeter 81 goal is transform secure network access for the modern and distributed workforce. The company has developed a software-defined perimeter solution that can securely connect employees to cloud-based and internal network resources.
Other Israel companies at RSA include:
Claroty, an ICS and OT network vendor with an integrated set of cyber security products;
Cognigo, an AI vendor that provides a platform for discovering threats and enforcing data policies;
BigID, a software developer that helps companies secure customer data and ensure compliance;
Karen Mesoznik, head of marketing for Perimeter 81 told EChannelNews that Israel has a strong cyber security community because of the country's military background. "For many years Israel has had to rely on cybersecurity and military intelligence to protect itself from threats in the surrounding region. This need has, in turn, laid the groundwork for a strong tradition of cybersecurity development and innovation. Perimeter 81 was very proud to participate in the Israel Cyber Alliance at the RSA conference and be a part of a delegation representing Israel's booming cybersecurity ecosystem." she said.
The Israeli government wants to be a key driver of cyber security with many of the talent coming from the Israel Defense Forces. Israel is making investments in startup incubators, R&D programs, and tax policy to accelerate this sector.
Currently cyber security startups in Israel have attracted investment of $815 million just last year. In 2014, the investment raised was just $227 million.