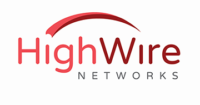 Combination with Exclusive Networks Delivers Enhanced Capabilities for Managed Endpoint Detection and Response 
 High Wire Networks, Inc. , a leading global provider of managed cybersecurity and technology enablement, has partnered with Exclusive Networks (Euronext Paris: EXN), a global leader in cybersecurity, to provide enhanced capabilities for Managed Endpoint Detection and Response (MEDR). 
The new partnership involves integrating High Wire's Overwatch Managed Cybersecurity Services with Exclusive's Endpoint Detection and Response (EDR) offering that is provided by SentinelOne (NYSE: S), a global leader in AI security.
The combined offering builds upon Exclusive Networks earlier announced expanded North American partnership with SentinelOne, and makes Exclusive Networks' EDR technology a more comprehensive MEDR solution.
The new MEDR solution will be available to Exclusive Networks' more than 2,500 customers across several markets, including MSP, MSSP, banking, finance, education and healthcare.
"We chose to partner with High Wire Networks for their ability to provide a tremendous value-add to SentinelOne through a managed service that includes end-to-end support throughout the customer journey," said Exclusive Networks SVP, Brian Vincik. "Together, we will be shaping the future of security and connectivity, and ensuring our clients will experience the highest levels of protection and innovation in an ever-evolving digital landscape."
Chris Catanzaro, vice president of MSSP at SentinelOne, added: "The combination of High Wire's Overwatch managed security services with Exclusive's specialized cybersecurity capabilities, extensive partner ecosystem, and reach into organizations with diverse networks spread across multiple geographies will help us further penetrate a key target market—one that can benefit from comprehensive autonomous protection backed by best-in-class, fully managed 24/7 cybersecurity services."
High Wire's Overwatch managed cybersecurity solution takes EDR to the next level by layering on open Extended Detection and Response (XDR) and its proprietary Security Orchestration Automation and Response (SOAR) technology—all managed by its Chicago-based security operation center (SOC). Together, these technologies effectively cut through thousands of alerts, and enable rapid user drill-down when addressing real cyber threats. The platform delivers enhanced operationalization of cybersecurity that allows a company's security posture to continuously evolve with the ever-quickening pace of cybertime and the intensifying prevalence of cyber risk.
"Our new partnership with Exclusive Networks, an industry-leading provider of EDR, creates a major new channel for our Overwatch managed services," commented High Wire COO, Stephen LaMarche. "Powered by SentinelOne's advanced AI security technology, it expands our reach across North America, and opens the door to providing additional offerings, such as our technology enablement services." 
Source: High Wire Networks