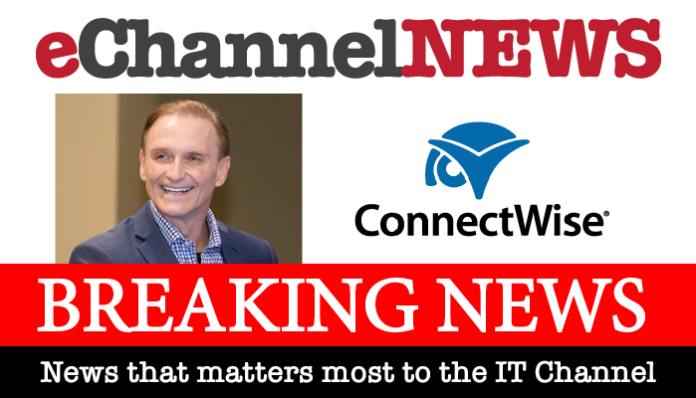 Thoma Bravo continues to build out a mega IT empire in the channel with their latest acquisition of Connectwise. The investment firm portfolio currently includes Solarwinds, Continuum, Barracuda and many others. How will the sort of extreme business consolidation impact the channel? We will see…
"Five years ago, we began exploring all of the financial options to accelerate the ConnectWise mission and our partners' success. Thoma Bravo was the clear and obvious choice over an Initial Public Offering (IPO) and seven other private equity firms," Arnie Bellini said. "Thoma Bravo is the premier investor in Software-as-a-Service (SaaS) technology. ConnectWise and Thoma Bravo have co-created a multi-year strategy that is aligned with our mission, vision, culture and partners. With this new relationship we plan to accelerate our partners' success worldwide."
The transaction is expected to close on Feb. 28. After the transaction is completed, ConnectWise founder and CEO Arnie Bellini will transition into an advisory role, and current president and COO, Jason Magee, will become CEO of the company. Terms of the transaction were not disclosed.
Jason Magee, who has been with ConnectWise since 2011, was named COO in 2016. During his tenure as COO, ConnectWise grew at a 21 percent cumulative annual growth rate with more than 81 percent growth in EBITDA.
"Our success has been founded on deep interactions with our partners through our IT Nation events and peer groups. We will continue to invest in our partner community and provide the solutions they need to deliver technology as a service to the world. I believe the Thoma Bravo partnership will accelerate our ability to continually develop the platform our partners need to succeed through acquisitions and innovation," said Jason Magee.
Bellini said Magee was the obvious choice as his successor. "Jason has more than 20 years of deep industry experience with MSPs and VARs. Because Jason's been in their shoes, he is committed to ConnectWise's partners. He will continue driving the passion, culture and innovation that our partners and colleagues expect from us."
The partnership with Thoma Bravo will advance ConnectWise's long-term vision and roadmap. Partners can expect innovative cybersecurity solutions, advanced education, go to market tools for the as a service world and a connected ecosystem to drive greater productivity and simplicity.