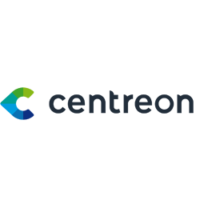 Centreon Software Systems Ltd. announced the availability of Centreon EMS 18.10, the new version of its flagship IT monitoring software. The new release includes Remote Server functionality for streamlined operations of multiple sites and distributed IT assets, providing holistic business-aware and cross-domain monitoring of hybrid and converging IT infrastructures. The Centreon Remote Server enables centralized IT operations management (ITOM) to cut cost and complexity, while empowering local transparency, agility and resilience.
"In North America, there has been a trend to centralize IT monitoring as organizations advance their digital transformation agendas," said Romain Le Merlus, Co-Founder and CEO of Centreon North America. "But this approach can remove autonomy from business-critical frontline users who are often the first to observe pending system outages or slowdowns that can degrade user experiences. The Centreon Remote Server addresses this problem and provides a significant competitive advantage. Centralized IT operations with cross-domain monitoring can now provide remote teams with the ability to create custom views and promptly manage local business continuity."
Enterprises with distributed IT operations who will benefit most from Centreon Remote Server are the following:
Multinational Companies – These are often multi-site businesses, operating across one or more continents, needing to optimize ITOM through a centralized monitoring solution, managed either from the company's headquarters or through a Network Operations Center (NOC). While these businesses require a holistic, global view of the IT system, they also need to be agile and provide remote teams with tools to control their own local monitoring perimeter.
Businesses Operating in Mission-Critical Environments – Centreon Remote Server simplifies the monitoring of distributed IT systems, including businesses with critical IT sites that require reliable, always-on system availability and business continuity. These include highly-regulated sectors such as utilities, transportation and logistics, government and asset-intensive natural resource organizations. IT operation leaders are able to globally manage the IT system through a NOC, while providing delocalized, frontline IT teams with tools to access custom local monitoring views, accessible even in the event of a network failure.
Managed Services Providers – Centreon Remote Server provides managed service providers (MSPs) with tools to more efficiently and effectively meet client expectations. With today's SLAs and conformity requirements, MSPs must maintain a constant line of sight across the IT infrastructure which they've been entrusted to manage. Remote Server allows client-side IT teams to maintain a transparent, consolidated view of activities and service levels, while teams on the vendor side can securely share monitoring dashboard views with their clients. Upon request, any client may independently visualize their monitoring console, while also enjoying a fully outsourced experience. Centreon Remote Server provides MSPs with the agility they need to build stronger, more co-operative relationships with clients – which help grow their business.
"Currently, no other IT monitoring solution on the market can match Centreon's distributed monitoring architecture. With its high level of integration and ease of deployment, Centreon Remote Server is helping organizations seeking agility and cost optimization, to build the digital strategies that will enable them to innovate and drive competitive advantage," concludes Le Merlus.