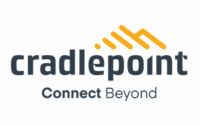 Cradlepoint announced the first individual to achieve 'Pioneer Partner' status globally is Joe Myatt, Solutions Consultant from Melbourne, Australia-based network delivery and managed services provider, OneStep Group. The Pioneer Partner status is given to those partners that successfully complete Cradlepoint technical training and deliver technical presentations that demonstrate expertise and deep understanding, as part of Cradlepoint's Partner Mountaineer Program.
The Cradlepoint Mountaineer Program, which is open to all partners, provides training and certifications designed to accelerate technical users and encourage creative applications of Cradlepoint solutions.
"Cradlepoint congratulates Joe Myatt from OneStep Group on his achievement in becoming the first Cradlepoint Pioneer Partner globally. Joe demonstrated outstanding technical knowledge of our Cradlepoint's solutions and creativity in designing applications of these for various customer use case scenarios," said John Boladian, vice president partner sales Asia Pacific, Cradlepoint.
Partners that become 'Mountaineers' can progress up three levels — Discoverer, Explorer, and Pioneer ­­­­— with each level requiring partners to complete virtual courses in Cradlepoint University and demonstrate increasingly advanced competencies. At the final stage of completion, Pioneer Mountaineers are required to perform a live, virtual customer scenario presentation to a panel of Cradlepoint SEs, SAs, and leadership.
"It's very exciting to be the first Cradlepoint partner to achieve Pioneer status. The program has helped me develop my technical understanding of Cradlepoint's solutions and my time spent with the senior leadership team in the US was a fantastic opportunity to get even deeper insight into the organization and feel like an extension of Cradlepoint's team," said Joe Myatt,
Solutions Consultant, OneStep Group.
"Cradlepoint is a channel organization, and our goal is to equip our partners with the best skills and solution knowledge when it comes to our offerings," added Boladian. "We want to enable our partners to provide the best possible experience to their customers when designing Cradlepoint solutions for their individual needs. This program challenges partners to get deep into the technology behind our solutions and think creatively when designing wireless infrastructure solutions for end-users."
OneStep provides a managed service with Cradlepoint solutions to Cleanaway, Australia's leading total waste management organization. One of the key operations Cleanaway uses is connected weighbridges, which enable the organization to weigh waste and charge customers accordingly, however, connectivity in some areas was unreliable. To mitigate connectivity dropouts and provide network visibility, OneStep demonstrated deep technical knowledge of Cradlepoint solutions capability and designed and implemented a vigorous network transformation in Cleanaway. OneStep Group deployed an edge network solution that leverages both wired and mobile networks through Cradlepoint's hybrid WAN routers at dozens of fixed sites. At almost every location, a cellular broadband service is configured as the primary WAN link.
Cradlepoint was identified as the vendor of choice because of its leadership in LTE and 5G connectivity, as well as the company's ability to configure and enable management of all devices from a single pane of glass.
OneStep Group provides a managed service for Cleanaway, in which both teams can use Cradlepoint NetCloud Manager to easily monitor uptime and manage configurations centrally, with little need for in-person, on-site evaluation.
The Partner Mountaineer Program includes partner incentives, from branded merchandise to solution demo kits. For those that achieve Pioneer level, there is an opportunity for an invitation to the Cradlepoint Tech Summit, which provides engagement with Cradlepoint's solution engineering global leadership team, as well as in-person training.
Partners interested in joining Cradlepoint Mountaineers can register via Cradlepoint's Partner Portal or enquire with their Partner Account Manager. 
Source: Cradlepoint