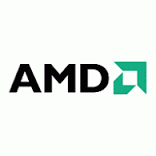 AMD announced AMD4U, a program designed to offer to PC buyers some of today's best creative tools and gaming applications optimized for AMD processors and graphics. Kicking off the program, consumers purchasing an eligible AMD-powered system may qualify to receive up to three free games from the entire current Square Enix Collective indie portfolio, and/or may be eligible to receive up to two months of Adob  Creative Cloud  or three months of the Creative Cloud Photography plan.
This program highlights the continued commitment by AMD to empower content creators and gamers with incredible experiences, in collaboration with recognized industry leaders like Adobe and Square Enix.
"Building on the consumer enthusiasm and strong reviews from our recent AMD Ryzen and Radeon graphics launches, we are proud to work with both Adobe and the Square Enix Collective to provide our customers with powerful software takes full advantage of the leadership performance AMD delivers," said John Taylor, vice president of Worldwide Marketing at AMD. "Whether for gaming or creative applications, people today expect a smooth overall experience and incredible responsiveness, all intrinsic elements of the AMD hardware portfolio. Thanks to Adobe and Square Enix, we're not only making creative tools and indie games available to customers, but also expanding our focus on optimizations that demonstrate the power and performance provided by AMD."
Adobe Creative Cloud includes a comprehensive range of Adobe desktop and mobile creative apps and services, from industry standards like Adobe Photoshop® CC and Adobe Premiere Pro CC, to innovative new tools like Adobe Experience Design CC (Beta). The Creative Cloud apps and services empower designers, photographers, filmmakers and video producers with the world's best creative tools so they can make just about anything they want, wherever their inspiration takes them.
"Adobe Creative Cloud and the Creative Cloud Photography plan offered in the AMD4U program provide an amazing opportunity to discover the best creative tools available, like Adobe Illustrator CC, Adobe InDesign CC, Adobe Premiere Pro CC, Adobe Lightroom CC, and a wealth of personalized learning resources," said Sue Skidmore, head of partner relations at Adobe. "Leveraging the performance of new AMD systems, the Adobe tools empower anyone who wants to create great content for themselves, their company, or their clients, on almost any platform."
The "Square Enix Collective," the indie publishing program of Square Enix, is offering gamers a variety of free games from independent game developers from around the world. Consumers will be able to choose up to three titles from an impressive list of games spanning a variety of gaming categories.
"Square Enix Collective is all about finding and supporting new up-and-coming game developers and helping them to build sustainable businesses – to allow them to keep being creative, and building the best games that they can," said Phil Elliott, creator of Square Enix Collective. "With AMD's commitment, as part of the AMD4U program, we are able to provide gamers with access to an amazing array of new gaming experiences from these handpicked indie developers. The games available as part of the offer will showcase the variety and depth of the Collective portfolio, and bring fresh perspectives and new ideas, taking full advantage of AMD's powerful systems. We can't wait for gamers to play these games, and help support some great development talent to grow!"
The strategic AMD4U program is designed to highlight the recent global release of award-winning AMD Ryzen™ 7 and AMD Ryzen™ 5 desktop processors, introducing disruptive levels of compute performance, as well as the launch of the Radeon RX 500 series, the latest line of powerful graphics cards from AMD.