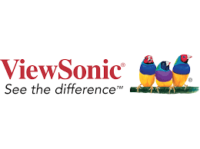 ViewSonic Corp., a leading global provider of visual solution products, announced a strategic partnership with Intel Corporation to deliver smarter unified communications (UC) in conference rooms and classrooms.
"We are constantly striving to deliver the best presentation experience in meeting rooms of all sizes. Along with facilitating collaboration, our ViewBoard platform was designed to provide IT departments with the ability to easily manage complex UC," says Bonny Cheng, President of Global Product for ViewSonic.
By combining the Intel Unite application with ViewSonic ViewBoard, co-workers can simply walk into a conference room and immediately begin to wirelessly share their screen content to the ViewBoard. Users can also easily manage every aspect of the UC experience – from digital collaboration and video conferencing to room lighting controls or hardware management.
"Collaboration can be overly complex, from IT managing multiple platforms that don't talk to each other to user difficulty in getting meetings started and sharing content. We set out to solve this with Intel Unite," said Tom Garrison, Intel's Vice President and General Manager for Connected Home and Commercial Client group. "We're excited to work with ViewSonic, which is driving new meeting experiences with digital whiteboards. This will change how we collaborate for the better."
ViewBoard displays integrated with the Intel Unite app are available in 86-inch, 75-inch, 65-inch and 55-inch models, and are now shipping in Canada.