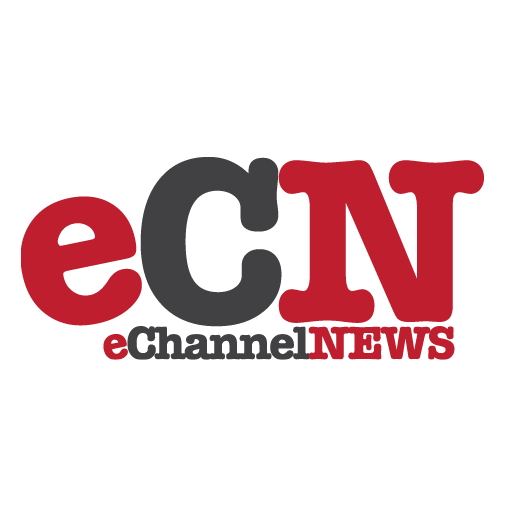 Unisys Corporation today unveiled the new ES7000 540 server featuring the Intel Xeon processor MP based platform and Sentinel management enhancements. Additionally, the company released data proving that Unisys ES7000 servers running the Datacenter Edition of Microsoft Windows Server, on an Intel Xeon processor MP based platform, have matched the availability and surpassed the performance capabilities of UNIX/RISC systems in the datacenter. The two-year, multi-customer research shows that more than three-quarters of in-production systems studied exceeded the industry hallmark five-nines availability. Improved Sentinel management features on the ES7000 540 enable up to a 40 percent reduction in administrative staff versus scale-out systems.
Availability More Than Five-Nines
In the first-ever substantial availability study of non-specialized servers running Windows Server in real business environments, Unisys found that 78 percent of the systems delivered 100 percent non-stop availability. Overall, the combination of the Unisys ES7000 running Windows 2000 Datacenter Server or Windows Server 2003 Datacenter Edition achieved an average of 99.996 percent availability. The two-year study examined data fed automatically from live production environments at customer sites across North America. Results are for non-clustered systems and do not include planned downtime for such things as routine maintenance. Unisys was able to achieve these results without an expensive fault-tolerant implementation or the complexity of high-availability clustering. Details on the study are available in the Unisys white paper at http://www.unisys.com/datacenter/availability-study/
"The Unisys ES7000 gives us the performance we require in an environment that is highly flexible, manageable and scalable while ensuring minimal unplanned downtime," said Gary Clark, director of corporate IT services of La-Z-Boy. "Through extensive testing, we found the ES7000 running at almost five-nines of availability. Although we initially implemented an ES7000 for a server and database consolidation project involving 12 servers, the performance scaled so well and was so reliable we're now running more than 80 databases on one eight-processor partition, mitigating costs for what would have been a significant amount of additional hardware."
With better performance at a lower price, easier management and near flawless availability, the Unisys ES7000 is attracting customers eager to benefit from a move to standardized systems. It is the ideal platform for CIOs looking to gain competitive advantage from the lower cost of Windows-based infrastructure. New customers around the world adopting the ES7000 platform include: Safeco Insurance; Pier 1 Imports; State of Indiana; NTT Data of Japan; Kaufmannische Krankenkasse (KKH), the fourth largest health insurance provider in Germany; the city of Stockholm; and German manufacturing company Jungheinrich AG.
"The Unisys availability study validates that Windows Server is not just enterprise-ready, but it is, in fact, the logical option for every data center customer looking to be a responsible steward of their company's IT budget," said Dennis Oldroyd, director, windows server group, Microsoft Corp. "Unisys ES7000 with Windows Server Datacenter Edition now clearly has been shown to offer near-absolute availability. The cost benefits of these standardized technologies are now an irresistible choice."
"The results of the Unisys availability study are impressive," said Richard Dracott, general manager, Enterprise Marketing and Planning for Intel's Enterprise Platforms Group. "The ES7000 based on the Intel Xeon processor MP and Microsoft technology has demonstrated unprecedented levels of availability in real, live business environments. This shows clearly that customers can get all the cost and management benefits of systems based on standard technology, while at the same time realizing significant performance advantages."
Manageability Featuring Sentinel Technologies
Unisys Sentinel management software gives ES7000 servers advanced capabilities that make them ideal business-critical platforms. Unlike competitors that offer only general-purpose server monitoring and reporting, Sentinel goes much further by automatically detecting the server, operating system, and application and database problems and resolving them without human intervention. Unisys offers industry leading management tools for applications such as Microsoft SQL Server, resulting in best-in-class performance, reliability, and manageability.
"Unisys was the first to recognize the power of Windows in the enterprise and we continue to demonstrate industry-leadership," said Chander Khanna, vice president, platform marketing, Unisys. "We are committed to enabling customers to take advantage of the economic benefits of a standardized Windows-based data center. Unisys ES7000 customer momentum proves businesses are realizing the benefits of a standardized Microsoft Windows and Intel Architecture based enterprise."
Industry Leading Performance
The 32-way Unisys ES7000 Orion 540 Enterprise Server TPC-C benchmark recorded 304,148.50 transactions per minute (tpmC) with price/performance results of $6.18 per tpmC, making it the best-performing 32-bit server on the market. This benchmark result is further evidence that Unisys is leading the way in making true enterprise performance available on the Windows Server 2003 platform.
The server was equipped with 32 Intel Xeon MP processors running at 3.0 GHz, each with 4 MB of Level 3 cache, and 64 GB of memory. It ran the Microsoft SQL Server 2000 Enterprise Edition on Microsoft's Windows Server 2003 Datacenter Edition operating system. The TPC-C benchmark is the computer industry's most widely consulted measure of server performance and price/performance.
3D-Visible Enterprise (3D-VE)
The Unisys 3D-VE strategy aligns a client's business processes with its information technology infrastructure. It provides visibility into cause and effect relationships between process and technology, enabling companies to determine the results of business decisions before they are made. Unisys ES7000 servers will provide organizations with the flexibility and security they need to ensure that their IT infrastructures stay aligned with their business objectives.
Working with Microsoft, Unisys has announced the Infrastructure Blueprint for Microsoft Systems Architecture (IB for MSA). The IB for MSA is a fully tested, documented and qualified infrastructure design, based upon best practices from industry leading technology providers and infrastructure services from Unisys. It provides organizations the assurance that Unisys understands their entire IT infrastructures and can deliver an end-to-end solution to achieve the desired results.
The high-availability ES7000 serves as the centerpiece of the Infrastructure Blueprint for Microsoft Systems Architecture, a roadmap for building a Windows-based data center. IB for MSA provides critical guidelines for assuring end-to-end high availability across the entire infrastructure. This includes disaster recovery, a mandate for the Windows data center and a key part of the Unisys 3D-VE strategy.
Pricing and availability
The Unisys ES7000 540 servers are available immediately with the latest Intel Xeon chip, Windows Server 2003 Datacenter Edition and Sentinel management enhancements. U.S. pricing for the entry-level Unisys ES7000 540 servers start at $106,000.