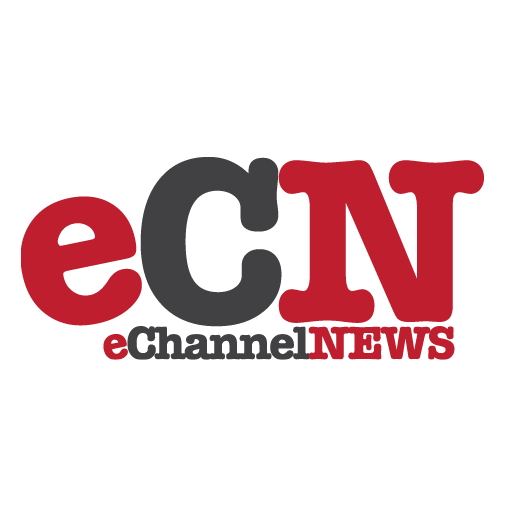 IBM today previewed for the first time advanced cross-platform technology meant to vastly improve the economics and industrial-strength operations of IT.
IBM plans to begin shipping this new Virtualization Engine technology in IBM servers and storage this year, including a capability to simplify the management of mixed environments of IBM and non-IBM systems.
The result of 40 years of mainframe innovation and a three-year research and development push across IBM, Virtualization Engine was designed to address a range of business issues, including billions of dollars in unused or under utilized computer and storage systems and the high cost of putting together and managing all of the pieces.
Virtualization Engine sets a new standard in the industry for how server and storage systems are delivered and used, enabling customers to construct more highly efficient, secure and economic environments.
"Virtualization Engine is aimed at our customers' desire to focus less on individual operating systems and more on a complete operating environment with higher order impact and value," said Bill Zeitler, group executive and senior vice president, IBM Systems and Technology Group.
In addition to leveraging mainframe technologies, IBM's Virtualization Engine, for the first time, deploys basic provisioning and management tools from Tivoli, as well as open Grid capabilities in the WebSphere runtime environment across a range of IBM systems.
"IBM has unique expertise in software and systems that allows us to combine capabilities to make our customers' environments more flexible, automated and robust," said Steve Mills, senior vice president and group executive, IBM Software Group.
Virtualization Engine includes advanced "micro-partitioning" technology leveraged from the IBM mainframe and extended to other IBM systems. For the first time on UNIX and other server systems, customers will be able to run as many as ten servers per microprocessor, with the potential of turning a four-processor system, for example, into a "40-way" system running one or multiple operating system types or versions at the same time.
IBM also previewed, as part of the Virtualization Engine, new integrated system services. These include a vastly simplified management approach spanning IBM and competitive systems, dramatically increasing the number and types of systems a single person can manage. Also included is an embedded version of Tivoli's industry leading provisioning technology that allows a customer to add or "provision" new servers in minutes instead of days to meet new demand.
IBM Virtualization Engine will feature:
Virtualization Engine technologies:
The world's most advanced systems micro-partitioning leveraged from the IBM mainframe for systems running IBM processors, including virtual networking, memory and LAN, allowing customers to partition up to ten fully functioning services per processor;
 
Virtualization Engine services:
*IBM Director Multiplatform offering a single point of control and management for IBM and non-IBM systems, clusters of systems and Grids that might span several countries. It allows a single person to manage multiple environments from a single console, eliminating the need for costly training on different types of systems.
*Enterprise workload management and provisioning tools to optimize resources, simplify management and increase availability across IBM and non-IBM systems based on business policy, powered by IBM Tivoli Provisioning Manager.
*Grid capabilities for distributed systems based on Open Grid Services Architecture and WebSphere technology.
*IBM TotalStorage Open Software to virtualize and centralize the management of storage across heterogeneous storage devices to help clients optimize utilization, improve application availability, and increase administrator productivity.
These are the first implementations of technologies that in part have allowed mainframes, used in the world's most secure banking and institutional transaction environments, to maintain utilization rates in the range of 80 percent – compared with as low as 15 percent in UNIX and Windows environments—providing a dramatically lower cost of operation.
Availability of Virtualization Engine
IBM plans to extend its leading virtualization capabilities by rolling out Virtualization Engine technologies and services across its servers and storage products beginning this year. Virtualization Engine technologies will appear first in IBM's new iSeries servers expected in the second quarter.
GH Young International, an international trade customs broker, is using eServer iSeries servers to manage its trade and custom management systems and overall business operations. It is already seeing benefits from virtualization technologies today.
"We have taken major steps to simplify our infrastructure by leveraging virtualization technologies with POWER Linux and Integrated xSeries Solutions on the eServer iSeries," states Nigel Fortlage, vice president of information technology, GHY International. "Prior to our server consolidation we spent 95 percent of our time just keeping our systems and network running. Now we spend 5 percent. This innovative technology has been invaluable for our organization."
PeopleSoft, an IBM business partner, is excited about the opportunities Virtualization Engine could provide to their customers.
"PeopleSoft customers want to find ways of optimizing the infrastructure that runs their PeopleSoft applications to achieve better performance, manageability and lower total cost of ownership," said Dean Alms, vice president, product management, PeopleSoft Tools & Technology. "The workload management and provisioning tools delivered through the IBM Virtualization Engine are important steps in helping our customers achieve these goals."