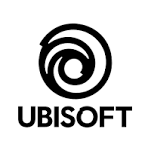 Ubisoft reported sales of €2.23B for their fiscal year (FY) 2020-2021 which ended in March 2021. This figure is a 39.4% YoY increase from FY 2019-2020 which only recorded sales of €1.6B. Ubisoft also recorded a net income of €105M compared to the previous FY's net loss of €-124M.
The holiday period falls under Q3 in Ubisoft's FY and is traditionally their "high" season. In Q3 of FY 2020-2021, Ubisoft generated sales of over €965M, the highest quarterly sales recorded in the company's history. For the final quarter of the same FY, Ubisoft generated sales of €502M.
Net Bookings Up 46%
Net bookings in FY 2020-2021 for Ubisoft also experienced a significant increase after posting net bookings amounting to €2.24B – a 46% YoY increase from FY 2019-2020. Net bookings can be further broken down into three types; Digital Bookings, PRI Bookings, and Back-Catalog Bookings.
Digital net bookings amounted to €1.6B which is a 27.6% YoY increase from the previous FY. Back-Catalog net bookings experienced a 15.5% YoY increase after posting €1.3B worth of bookings. PRI or Player Recurring Investments includes sales of digital items, DLC, seasonal passes, subscriptions and advertising. In FY 2020-2021 PRI Net Bookings mounted to €780M – an 11% YoY increase.
Sony's Playstation, Most Lucrative Platform; North America Most Lucrative Geographic Region
Sony's Playstation console has been a lucrative source of net bookings for Ubisoft over the years and in FY 2020-2021 accounted for 33% or one-third of Ubisoft's global net bookings.
The PC is their next largest market in terms of platform accounting for 23% of net bookings while Microsoft's Xbox accounted for the third-largest share at 21%.
In terms of geographic region, North America earns the largest share of net bookings for Ubisoft at 49%. Europe is the next largest at 36% while the rest of the world amounted to just 15%.